The influence of a Crippled Old Lady, Canvey 1940s
Memories of Stan Pierce, Brisbane, Australia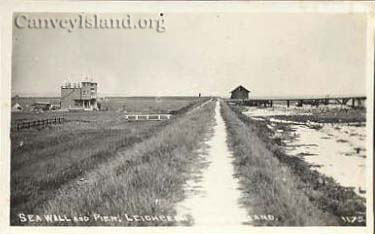 In Northfalls Road during the 1940's and 50's there lived an elderly lady by the name of Mrs.Laws. She was a cripple. She was a very 'alone' lady, but I wouldn't say 'lonely' because she was an educated woman and had a very alert perceptive mind and was extremely well read. In fact, she was the one who made me aware of the difference in these two different states of being. I got to talk to her a lot as a boy by a strange roundabout way of meeting her. My parents thought she was odd and didn't encourage me to stop and talk to her.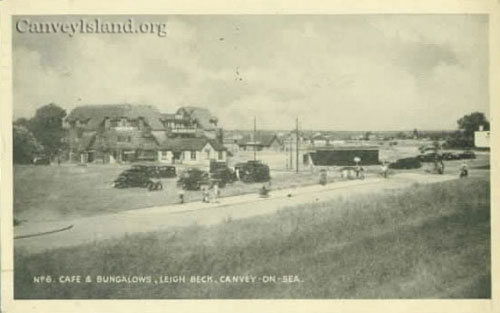 But, what Mrs. Laws used to do, though she was crippled, was to crawl on her back from the house, all along Van Diemans Pass when it was a grass road (well, sort of, with all the ruts) and up to the wall at the top of Southfalls Road where the concrete pillbox is and she would get down on the other side of the wall and get ready for a swim. The whole process of getting from her house to the wall would take about an hour. She did it by digging her very stout shoe heels into the grass and push herself along for about six inches for every push. She would do this every day during the summer as long as it wasn't raining, and she knew the tide was in. No-one took the slightest bit of notice of her doing this ritual crawl every day. In those days anyway there were not many people around to notice.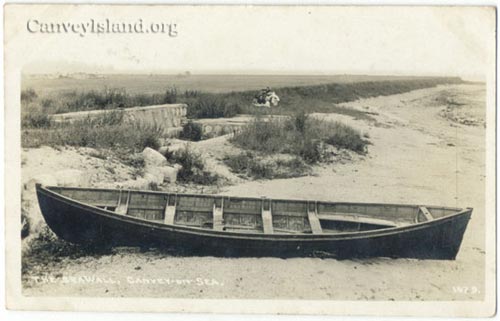 Ginger and I were always there swimming and diving off the groins, and we'd just say hello and horse around while she disrobed under her coat and edged down awkwardly to the water. And she'd just ease herself in and paddle around on her back. If a ship went by and the bow-waves came racing across we'd gleefully watch in our school boyish way to see how she would turn her head to the wave and stop being dumped like a whale on the rocks. After half an hour she'd crawl out backwards again and painfully edge herself up the stone facing and get under her overcoat to get her sopping wet black wool costume off. Then she'd go through the same crawling ritual all the way home to an empty house.
If I were up there swimming alone she would talk to me. She told me how she got crippled. She was a secretary in a travel agent's office before the war and after she had married, and one day someone in the office had playfully pulled the chair away from behind her as she went to sit down and she fell awkwardly and chipped her spine.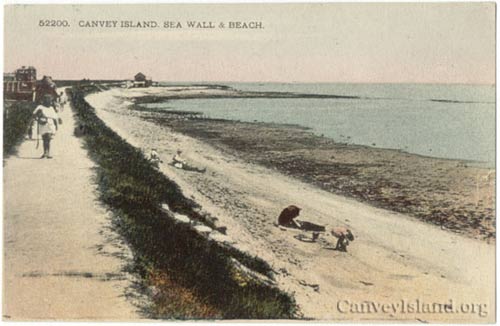 This lady had a very interesting effect on my life by telling me about books and what sort of things to read about. It's the kind of thing you don't think about in life until you start getting old and go back over things and wonder what made you go down a certain path. Then you start tracing back. She gave me two books when I was 14. One was Ralph Waldo Emerson's book of Essays, and the other was Machiavelli's The Prince. She must have thought it out to make sure I was influenced by opposites… the kindly altruistic Emerson and the harsh pragmatist Machiavelli. It's taken me all of 50 years to realize how a little crippled old lady prepared me mentally to cope with life.
Stan. Brisbane.