B17 Benches Update
19th June 2016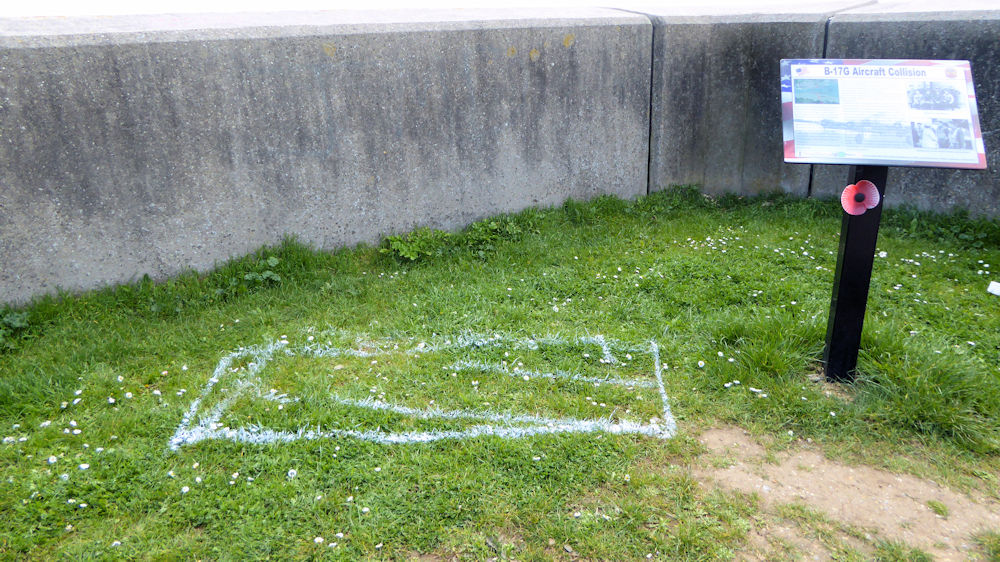 Benches are now ordered, builder has been booked and site has been marked up ready for the concrete bases. The benches should be in place in the next few weeks.
We would very much like to thank Sandra Durrant and GMD for offering to take delivery of the benches and to provide fixtures and fixings FOC.
We just have the plaques to purchase and sort details for the day. Although it will be invitation only you are welcome to come along on the seawall on the day.
Updates will be announced on this page.
The benches are now on the island awaiting installation.