Presentation of B17 Woggles
To Canvey Air Scout Leaders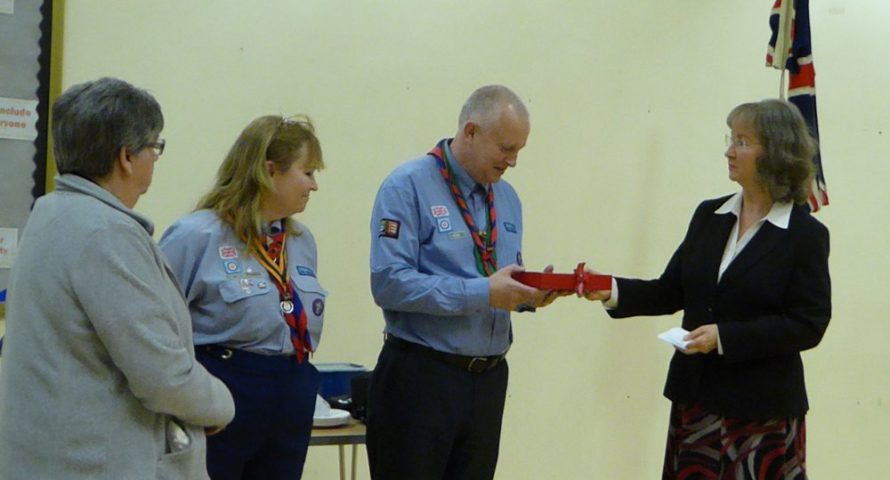 Members of Canvey Community Archive and the Bay Museum were at the Canvey 5th Air Scouts today to present new woggles to their leaders. The woggles were made by a member's son and they were designed to commemorate the Air Scouts involvement in our memorials to the B17 collision of 1944.
The woggles are made from wood and they have a model of a B17 on one side and the date of the collision on the other.
The Bay Museum also brought along their B17 display of memorabilia.