Cecil, My Brother
Cecil Tognazzini RIP 19th June 1944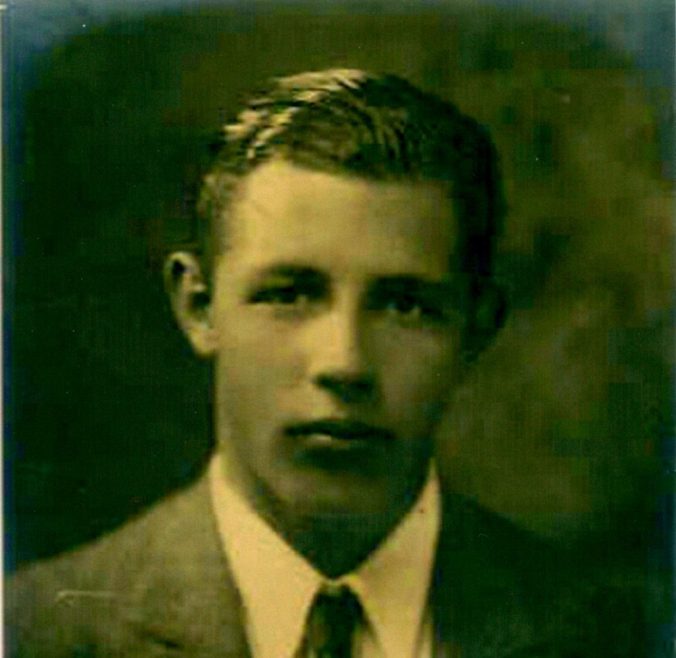 In 1944. the B17 on which my brother Cecil served,
collided with a sister plane, over England's Thames Estuary.
Lost in the waters of that inlet, his body was never recovered
My mother prayed a lot all the time,
but she prayed even more after he perished.
She had a vision that there would one day be a miracle,
A knock at the door!
When she answered, he would be there!
When his Purple Heart arrived, she refused to accept the awful truth!
It was difficult then, and is still for me.
Some nights, sleep fails me. I dream I see him and he is but
a collection of bones, large and small,
tossing back and forth in the arm of the sea.
In some uncanny way, I always know it is my brother.
To me in my dreams, it is his skull, rolling this way and that
as if to work its way into the flesh and blood he once was.
But I am not sure!
In this illusion,
I see Cecil's military ID, his dog tag.
My heart and soul tell me it IS his!
I anticipate the day when someone walking on the sandy beach of the
Thames, will find it
The stranger will pick it up and I know for sure it IS Cecils!
My dreams always assure me of this!
I am sad that my Mom believed until the time of her death,
that he would someday knock again on her door!
Where she is now, she knows the truth
I awaken.
I pray that I am right!