A new ebook in the Canvey's Secret War series produced by SeeHistory (www.seehistory.org.uk) delves into the story of the two American B-17 bombers that collided over Canvey Island in 1944. We have been given permission to reproduced here the opening paragraphs of the ebook with a link to the whole ebook at the bottom of the page, just click the back button to bring you back to this page. There are first hand accounts from some of the crew and details from official reports plus background details of the mission.
The casualties are either buried or commemorated at the Cambridge American Cemetery and Memorial which you can find and search on Findagrave here.
~~~~~~~~~~~~~~~~~~~~~~~~~~~~~~~~~~~~~~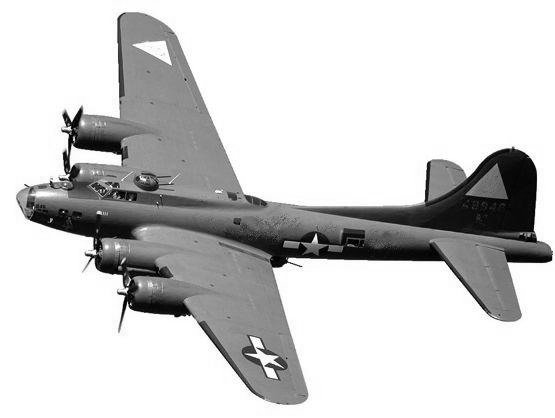 Canvey Island is rich in history but few islanders seem to be aware of its somewhat diverse heritage. Even the wartime roles of the island during both World Wars and later in the Cold War period seem to be forgotten and would in the most part be lost if not for the dedicated efforts of amateur historians and researchers. Otherwise the island's past is seemingly lost to memories or at best buried away in hidden archives.
The single wartime tale that some locals are vaguely aware about (if only because it is often mentioned as part of the island's annual memorial ceremony), is that of the mid-air collision of two American B-17 bombers. One of the aircraft having crashed at Canvey Point onto the salt marshes. This event occurred on the 19th June 1944 and forms an epic story with a somewhat frightening if thankful outcome that still lingers in the memories of some of the island's more elderly residents.
~~~~~~~~~~~~~~~~~~~~~~~~~~~~~~~~~~~~~~
Note
You will need Acrobat Reader on your computer to access this ebook.
The ebook is the © of seeHistory.
Canvey Community Archive publishes it in good faith but does not accept responsibility for its contents.