The three pictures of bombed out buildings on Canvey Island were taken from a souvenir edition of a local newspaper published on the 40th anniversary of the outbreak of WW2.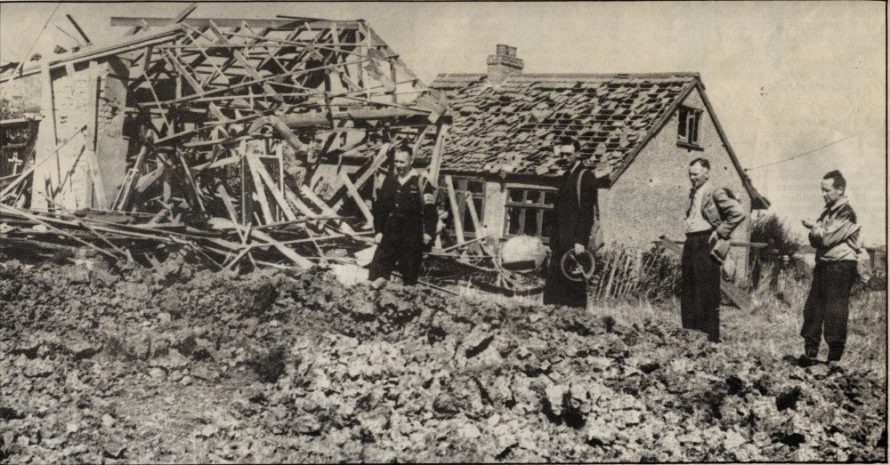 The bungalow above was wrecked during the month of September 1940 roundabout a year after war broke out.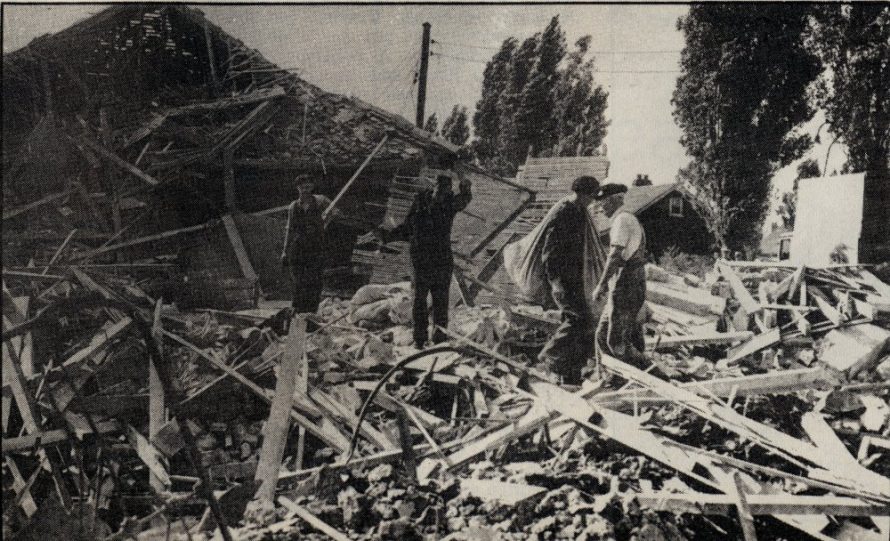 This picture shows members of the Civil Defence Reserve clearing the wreckage of another bungalow about three years later.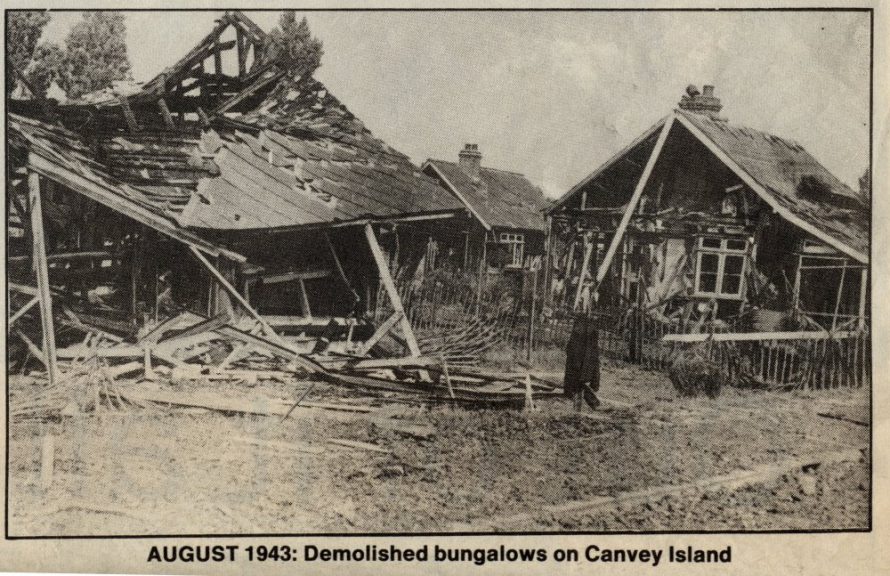 Again this picture was taken in 1943.
If anyone can identify where these buildings were, or if you have stories of the bombings please get in touch.