Canvey Rotary's Earthquake appeal
All this collected in three weeks
Canvey Rotary opened an appeal for the earthquake victims about three weeks ago. It has now closed and once again they and the people of Canvey have done us proud. The following words and photos come direct from them.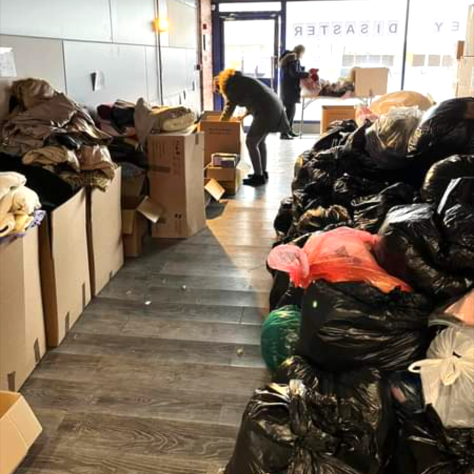 That is the end of the donation hub. One Ford lorry load went at 10.30 filled to the brim. The next and final load went at 12.30.
This community filled a total of five vehicles! Well done to everyone – volunteers, the Canvey community and the wider community for your donations, Castlepoint Council for the use of the shop and Ford Motor Company for handling the logistics.
Not only did we send boxed donations but the community donated £685. We will purchase a shelter box for a family of eight, an additional water filtration plant and an additional cooking pan set on your behalf.
Our amazing team of 36 volunteers donated a total of 554.5 hours which equates, at minimum wage rate to £5434.10. Thank you all for your support.