Rotary Ukraine Donation Hub
Canvey rose to the challenge again
Following the closing of the hub, which was open for just a month , Canvey Rotary says: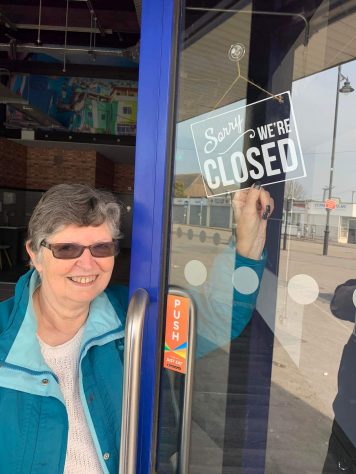 Human nature can be one of two things, either brutal or kind. These last few weeks have seen both sides, the brutality of the invasion of Ukraine and the absolute kindness of the Canvey Island and Castle Point community.
The hub came about because someone asked a simple question; 'Isn't it a shame that we can't give the families in Ukraine our baby clothes'. A simple thought that evolved into the hub. None of this would have been possible if several things hadn't happened.
Firstly, Castle Point Council allowed us the free use of the shop in the Knightswick Centre, the parking costs were waived for the volunteers working in the hub, and we had some 50 volunteers from the Rotary Club, Canvey Coast Rotary Satellite Club, Local Councillors, family members and friends to work a rota to cover the shop 7 days a week. Secondly, we were partnered with Ford Motor Company who, through our contact, Stuart Clarke (it was his wife Martina who made the initial comment) are taking care of the logistics of transporting the goods donated.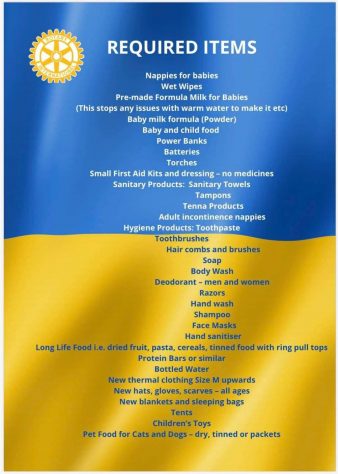 Once the goods have been consolidated and palleted they will be taken from Dagenham to Flushing in Holland via ferry and then driven to Poland to two distribution points. Non-Government Organisations will then distribute the goods to those who need them the most.
An initial estimate of the value of goods donated to the hub was set at £80,000 however, once they were being dealt with by Fords the estimate has been increased to £150,000. There have also been lots of monetary donations which amount to £2,000. This money will go into our main Rotary Fund where the money will be added to and used to buy essential medical equipment.
Once again, our community has stepped up and delivered and I cannot thank you enough for your huge generosity and support we could not have done it without you-THANK YOU!!