Canvey Island Lifeguards 1973
Photos by Jackson Photo Service
From a Canvey News clipping dated 1973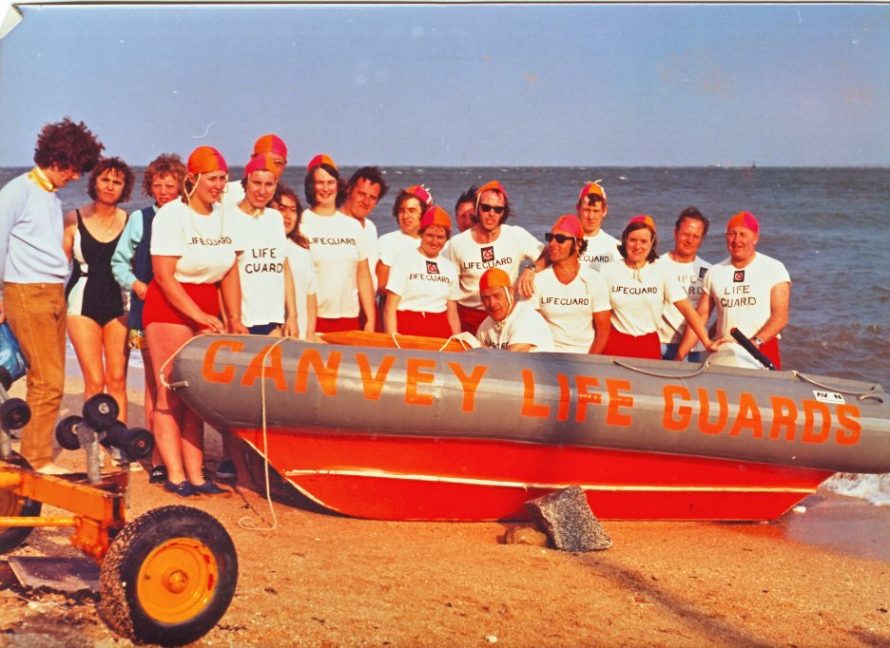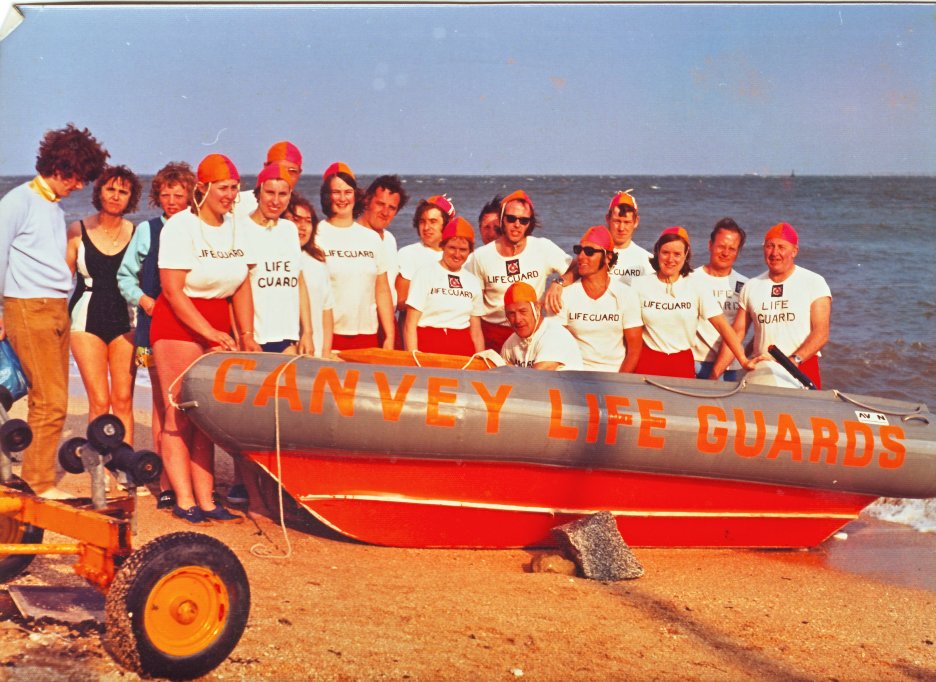 If you are walking along Canvey sea wall on a Sunday afternoon in the summer you may perhaps see a peculiar assortment of human beings in a peculiar uniform apparently lazing about in the sunshine. In fact you would be quite wrong. This assortment of people are watching and waiting. Watching for the move of ordinary frequenters of the beach that could lead to them being in a dangerous situation, waiting to come to the rescue of those in difficulty in the water.
This band of people make up Canvey Lifeguards. They are drawn from all walks of life. On patrol they are a team, whose sole aim is to ensure that all who frequent the beach and the sea can do so in safety. Not only do they save life when required, but they do their utmost to prevent any critical situations arising. They present themselves as a team, not as individuals, for they are all dedicated in their concern for fellow man.
You will often see the boat patrolling along the beach handled by the more advanced members of the club. Ready at a signal to pluck any unhappy person from the treacherous currents which frequent this stretch of river, and of late also ready to chase off the intruding craft which may endanger the swimmer, or go to the aid of craft in distress.
The rest of the clipping can be read in the gallery section
~~~~~~~~~~~~~~~~~~~~~~~~~~~~~~
This clipping was in a scrapbook donated to the Archive by M 'Copper' Hastings who was Secretary of the Club when Chas Carey became President