Knockout teams have a glourious mudbath for charity
BUST Appeal 1973
A  1973 Evening Echo newspaper cutting.
Canvey lifeguards were up to their knees in mud on Sunday – and it helped to raise £72 for the BUST appeal. The lifeguards and six other teams from the island took part in an It's a Knockout Competition off Concord Beach – and some of the high jinks are pictured.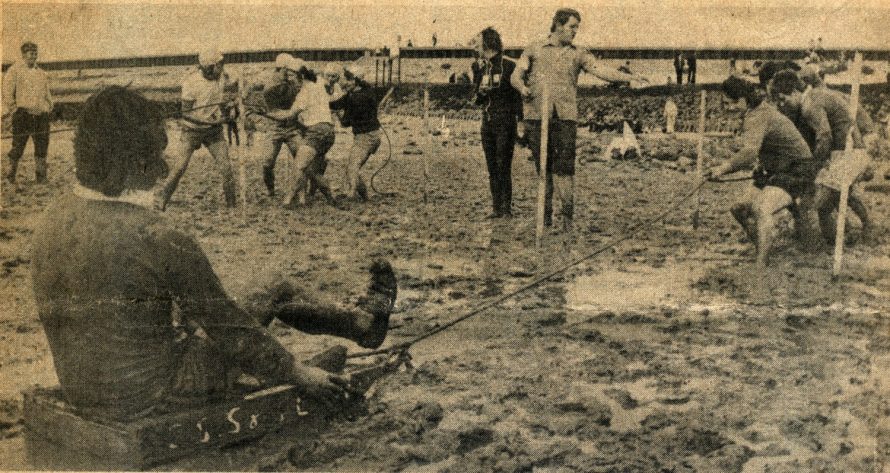 While the teams were in action members of the lifeguards made a collection among the scores of spectators. The BUST appeal is to raise cash for a breast cancer detection unit in Southend.
Mr Charles Carey, president of Canvey Lifesaving Club, said "The whole day was packed with excitement. Watching the contest was a great laugh and it also turned out to be a worthwhile event because it raised £72. We collected £42, but the Canvey Tower Radio shop, who entered a team in the contest, gave £30."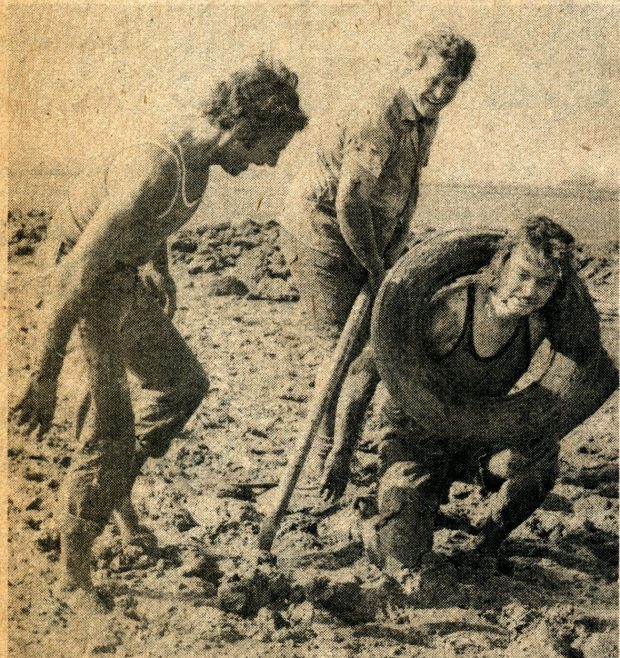 The winner's trophy – new bed-pot with gold lettering on the side – was presented by Mrs Norman Heigho, a member of the BUST appeal committee.
~~~~~~~~~~~~~~~~~~~~~~~~~~~~~~~~
This picture and newspaper cutting are from the Scrapbook donated to the Archive by M 'Copper' Hastings