Canvey Lifeguards New Boat
Launched by Brigadier G Shenstone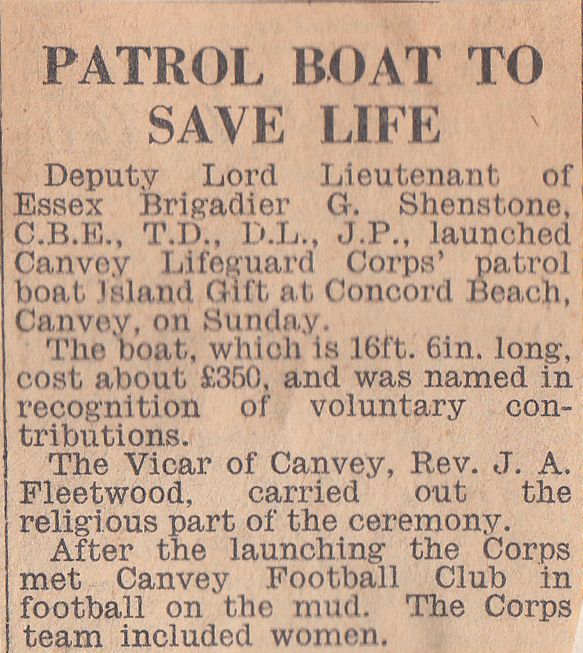 Don't know if Ron can give us a date for this event.
The life guards helped to raise the funds by holding dances and other money making efforts. The boat was 16ft long and specially designed, at the stern were rubber rollers for pulling in bathers and ropes on the hull for rescuers to stand in as they pulled a rescued person aboard.
Brigadier G Shenstone deputy Lord Lieutenant of Essex was on hand to name and launch the boat 'Island Gift'. Also invited along was George Pickett Chairman of the Council and Mr L Lock-Dingley, Deputy Clerk of the Council.
The two newspaper clippings below gives more details of the launch and of the first time the boat was used in a rescue.