Canvey Island No.2 OAP Club
More Canvey History Lost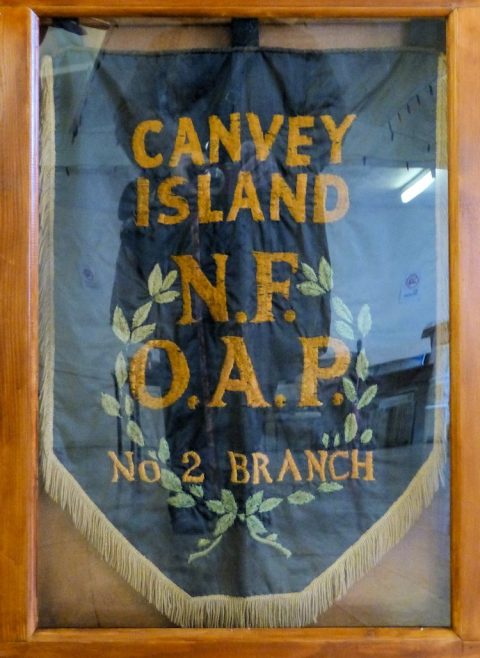 We recently heard that another piece of Canvey History will be disappearing, the No.2 OAP Club hall in Central Avenue.
Last Monday they held their last meeting in the hall that has served them well for over 55 years.
Unfortunately due to the floor collapsing and numerous other repairs that need to be done to the ageing building it was decided that enough was enough. The building and land is now on the market for future development and the club is moving to the Rainbow rooms at St Nicholas Church.
They have kindly given us some photos and a copy of the history of the club.
Excerpts from the clubs history:-
The Club started about 1950. Mr. Afflite asked Mr. Lunn (of Lunn Stores) if he could use his hall (which was Winter Gardens) to start a Club. 
Then in 1952 the floods came, so they had to stop. When the Club was dried out, he started again and asked Mr. Lunn if he would help to get money from the Lord Mayor's Fund. A Mr. Collins (Builder) donated the land, and from the Lord Mayor's Fund the building was started. It has always been self supporting. When Mr. F. Preece was Chairman we had Sewers laid, had extensions to the back and front of the building to give room for a kitchen, ladies and gents toilets, as before there was only one toilet for everyone. When they had the work done the cost was £9,000 but the builder kindly donated the labour so it ended up costing them £4,000 it was done roughly about ten to fifteen years ago. 
Everything that was achieved was by the people of the club donating their odd pennies to help with any work that had to be done, they had raffles, bring and buy sales and a penny jar which we still have. The Kitchen was done in 2002 with a grant of £5,000 that we got from the Lottery.
If you have any memories of the club or recognise anyone please comment below.