No.4 Branch O. A. P. Club Village Hall 1954
Album of photos kept of outings and special days by the late Ernie Cox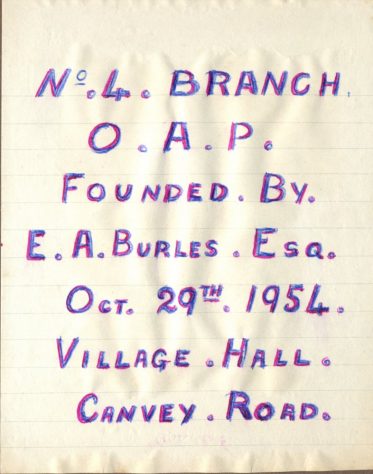 Barbara Everett's grandfather Ernie Cox was a leading member of the OAP club which was founded by E A Burles in 1954 and held in the Village Hall, Canvey.
Ernie kept an album of some of the outings and events of the club which Ernie's granddaughter Barbara has kindly lent us.
Can anyone recognise grandparents, aunts, uncles or anyone in these pictures. Please let us know.
~~~~~~~~~~~~~~~~~~~~~~~~~~~~~~~~~~~~~~~~~~~~~~~~~~~~~~~~