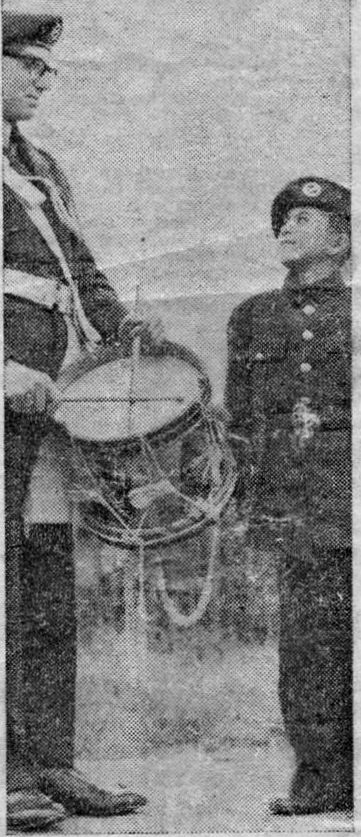 This clipping from a local newspaper was sent in by Brian Newton.  Dated 1960/61.
The text from the clipping states:
Leading Drummer Brian Newton, six feet tall, looks down to see the latest recruit, 14-years-old Alan Boyce, around four feet high, at Canvey Air Training Corps.
Little or tall, both are proud to be members of Canvey A.T.C.. and they take a pride in their bearing.