Chief Scout Award
Derek Lincoln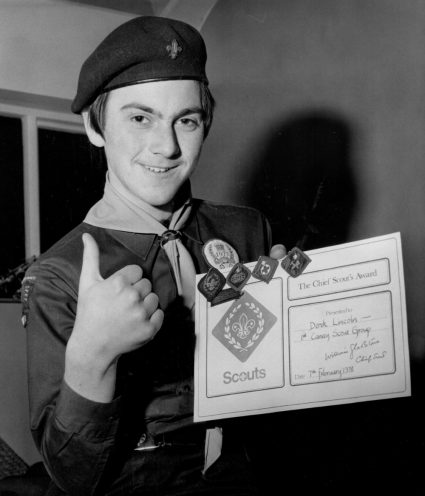 From an Echo article dated 1978:
Scout Derek Lincoln can talk without speaking a word. For he is fluent in sign language used by the deaf and dumb, although he can hear and speak like anyone else. And his skill has earned him a scout badge.
Derek, 15, of St Johns Crescent, Canvey, learned the language to converse with his deaf uncle and aunt. And he is the first scout in the country to get an interpreter's badge for sign language. Derek has also just received the Chief Scout Award, the organisation's highest honour.