Bar-B-Q June 18th 1967
From the Tewkes Yacht Club Scrap Book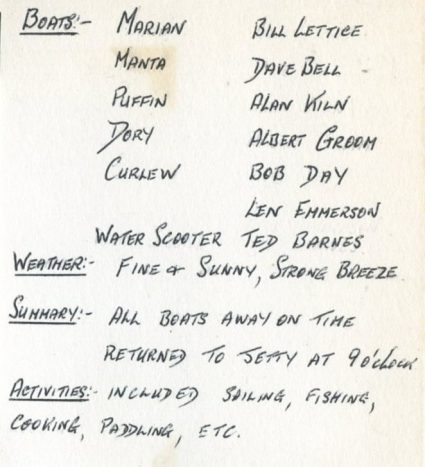 These great photos taken from the yacht clubs scrap book loaned to us by the Chairman of the Heritage Centre. They show the members on one of their outings.
As well as sailing they spent time cooking and fishing. I wonder if they caught anything for their bar-b-q?
If you are in any of the pictures of you recognise anyone please comment below.