Tragedy Hits Star - But the show goes on
'The Shining Hour'
Our last look in Dudley George's scrapbook, this time the Dolphin Theatre Group and their production of 'The Shining Hour'.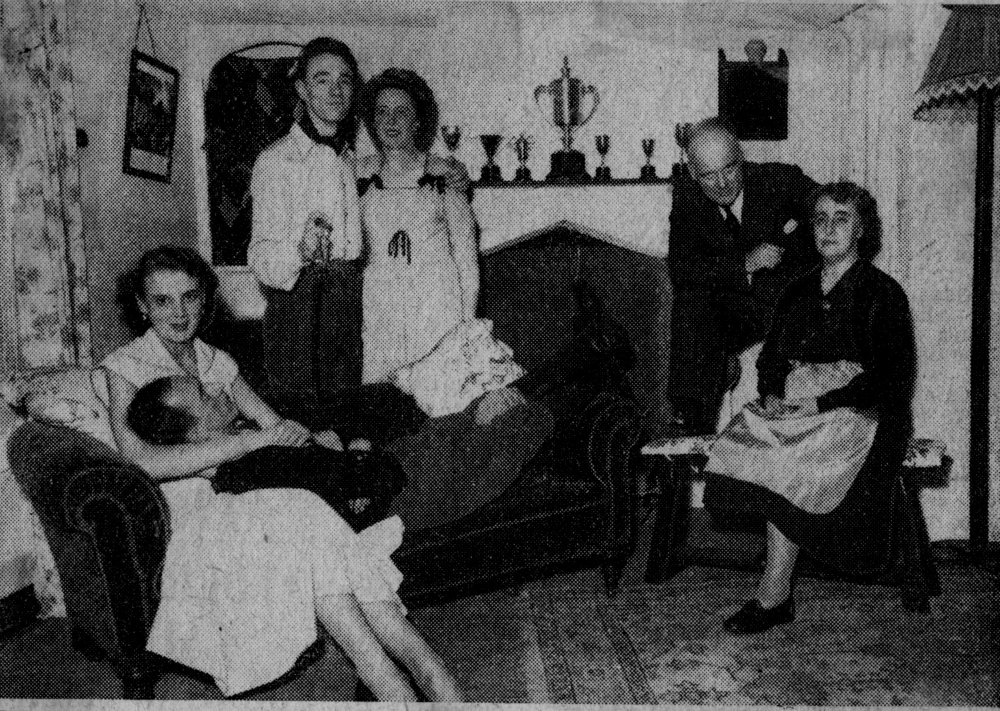 When the Dolphin Theatre Group presented Keith Winter's 'The Shining Hour', at Canvey War Memorial Hall on Saturday, it proved to be their own shining hour. For, ten minutes before curtain-up, Kay Witcombe, who was to have played a leading role as Mariella Linden, was told her father had died. Into the breach stepped co-producer Etta Tillett, to maintain the tradition 'The show must go on.' Although Etta had not touched the part for six weeks she gave a fine performance. Such a change might also have been expected to bother the other performers but they took it in their stride to present first-class entertainment.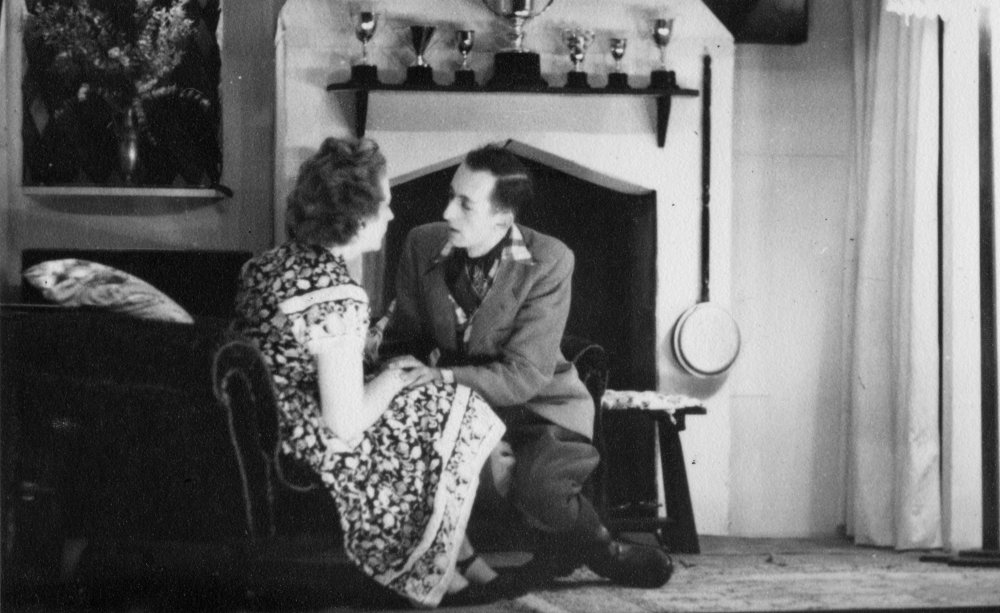 Yvonne King and Brian Goudge, who were married last week, took leading parts for the first time. Yvonne gave a sound performance as the wife who loses her husband to Mariella Linden, the wife of Henry Linden (F.C.H. Witcombe). Dudley George as David Linden, her husband, showed that he can play straight as well as a humorous role. Brian Goudge, as an adolescent first feeling the pangs of love, promises well for the future and Maye George handled the difficult role of sharp tongued Hannah Linden to perfection.