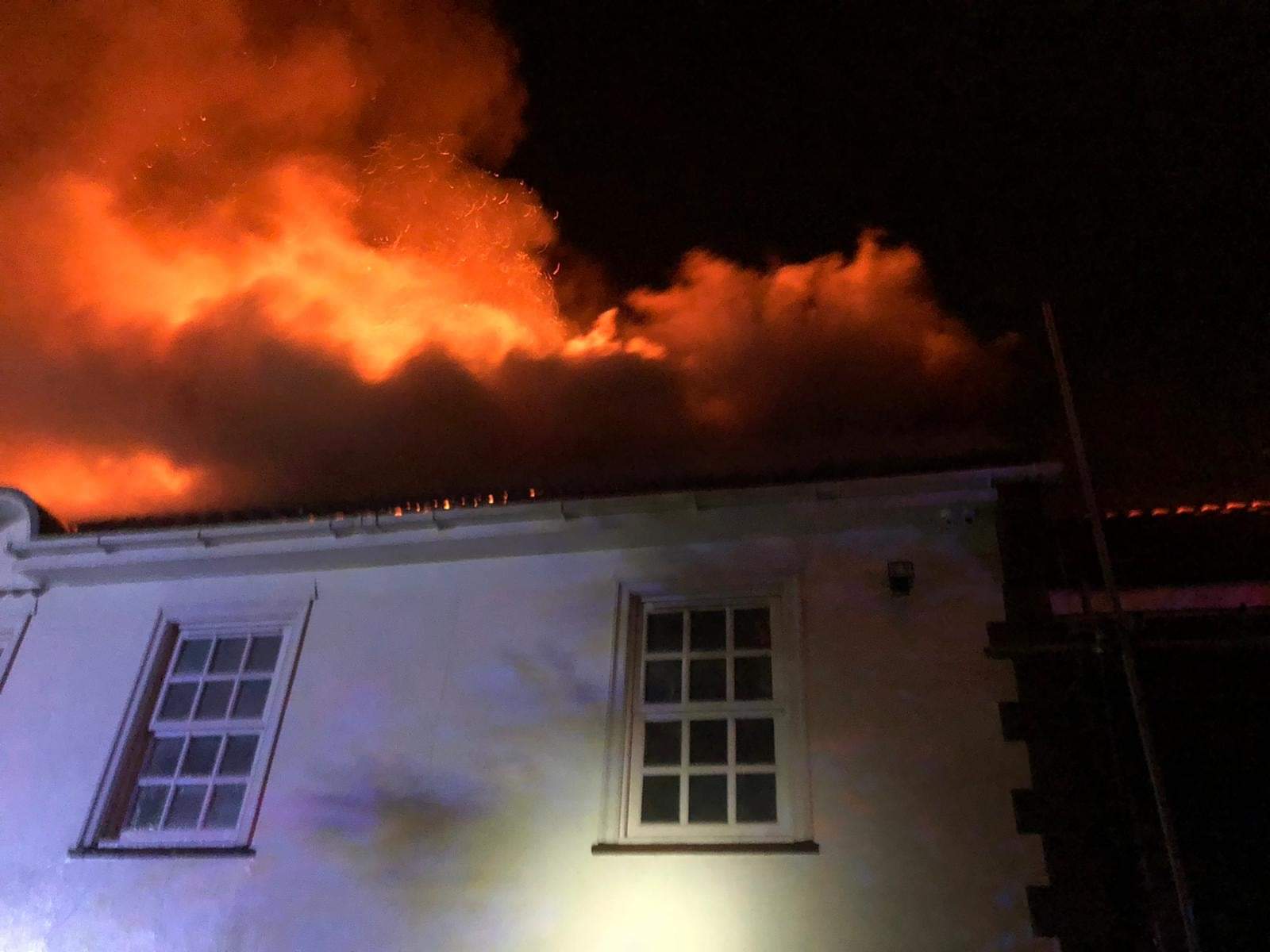 Fire broke out in the White House, in Lionel Road this week. The White House was built  by the nuns of the Sisters of Mercy Convent when they no longer needed the Convent building, Walsingham House was then used for a retreat for teenagers.
The old Convent building has been plagued by youths breaking in and setting it alight ever since it closed and was put up for sale along with the surrounding ground.
The White House was sold separately and had been undergoing renovations and additional building work, for an old peoples nursing home, since before the pandemic which unfortunately stopped the works. It had escaped the worst of the problems from next door but it looks like that has changed.
Canvey Fire Station were there along with three other crews plus an aerial ladder from Grays. The fire was in the roof and first floor. An investigation is on going into the cause of the fire. The owners are said to be devastated.
With grateful thanks to Canvey Fire Station for allowing us to use their photos.