Regent Oil Company ( later Texaco) was one of Canvey's largest employers.
The photos show a Christmas party & Annual dinner around about 1960.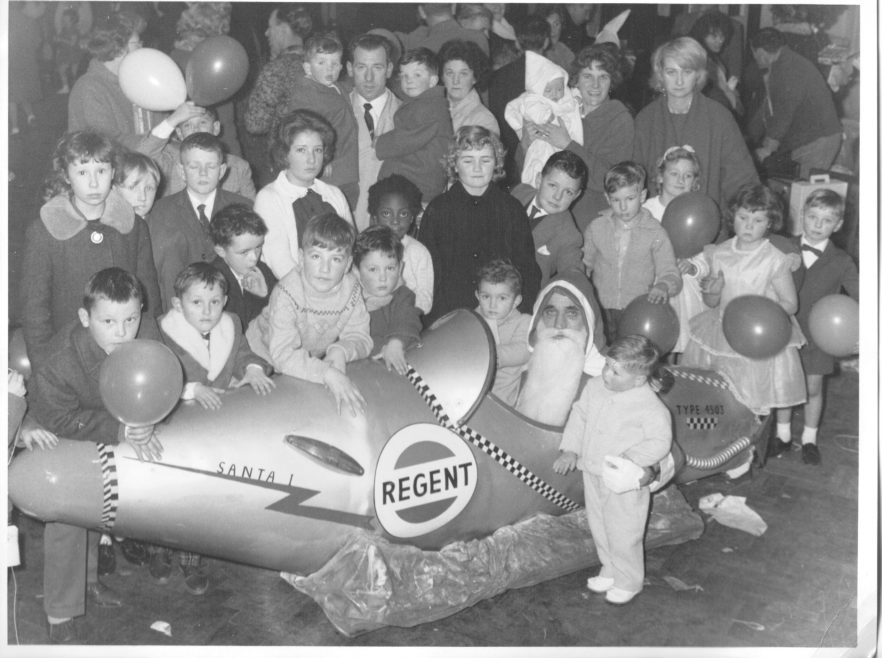 The Christmas party shows santa arriving in a space rocket with left to right front row, Laurie Milne, Glen or Gary Milne, Kenneth Ouchterlonie, Michael Milne, Gary or Glen Milne (hard to tell the twins apart) & next to santa John Milne with his sister Anne Milne standing behind him.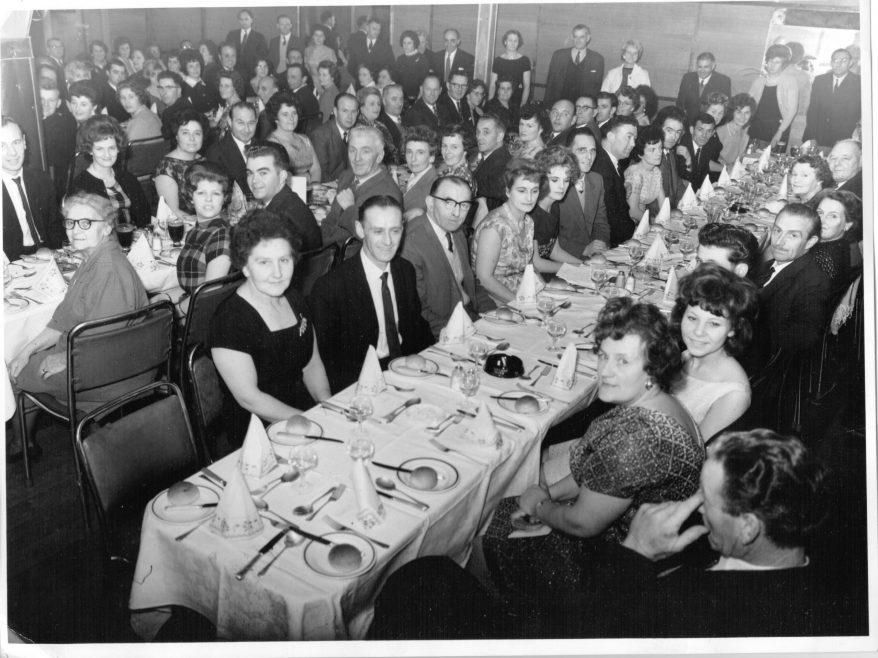 I think the annual dinner was around the same time. I can name some of the people on the table in the foreground, Molly & Len Webb, John Palmer Lottie & Ken Ouchterlonie, Alistair Milne, Eileen Milne & Pat Blainey.
Quite a few local families were employed at the Terminal including my mother in law Lottie Ouchterlonie and two of her brothers Laury & Alisdair Milne.