S Stibbards and Sons
150 years serving the community
This year we saw Stibbards Funeral Directors in the Canvey Carnival. It was great to see them in a light moment where normally any visit to them would be of a more sombre mood. They were celebrating 150 years of service to the community with a great entry in the carnival with balloons being released to remember people's loved ones. It is with permission of the company that we are publishing some of their history.
The company was started by Samuel Stibbards who was born in 1838 in Prittlewell, Essex, he married his wife Anne in 1864. The family can be found in the census records at Common Hall Lane in Hadleigh with Samuel stated as being a Carpenter, Wheelwright and Undertaker. In the 1911 census the address is given as Rose Cottage, which is shown on the probate following his death in 1921, as being in Common Hall Lane.
Not sure which road but I remember Stibbards being in Long Road on the right not far from the Catholic Church before the commissioning of the present building in the village. Their presence on the Island is marked in many ways from the many memorials in St Katherines (such as Ebenezer Mather, we worked with Stibbards refurbishing Mather's Headstone) and their work during the floods of 1953.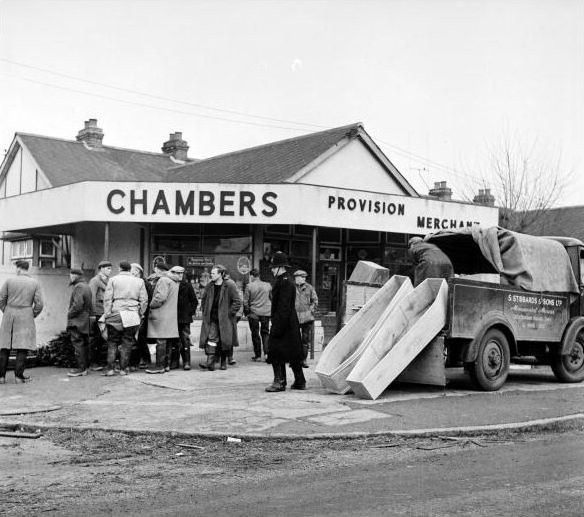 Five generations
Samuel Stibbards, the company's founder, first trained as a wheelwright and carpenter but also gave legal advice to those in need. At the time it was common for local tradesmen to 'undertake' funeral arrangements in the community and Samuel was one of the tradesmen who did this. Over time the undertaking business grew and Samuel decided to turn his full attention to it, establishing S. Stibbards & Sons Ltd Funeral Directors in 1867.
Since 1867, S. Stibbards & Sons has been committed to providing professional, respectful guidance to our clients during funeral arrangement. Our staff can offer sensitive advice on all aspects of the arrangement, with a focus on helping you create a personal remembrance that meets the wishes of you and your loved one.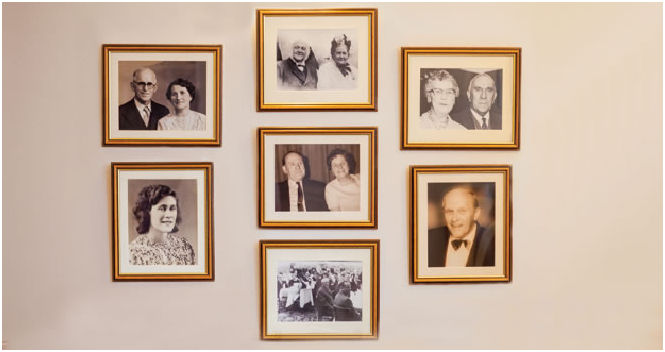 The company has always been based at New Road Corner (Hadleigh), with the premises expanding and adapting over time to meet the changing needs of the company. In 1925 David and Albert, the sons of Samuel's wife Ann, took over the company. The brothers began the expansion of the business, appointing trusted agents in the local community to arrange funerals on the company's behalf.
Since then much has changed in the company's structure, but S. Stibbards & Sons is still owned and run by direct descendants of Samuel Stibbards. We now have five branches: the head office in Hadleigh, Leigh-on-Sea, Canvey Island, Shoeburyness and Hockley. We continue to provide care and support to our clients during a difficult time and exercise the utmost professionalism in helping them arrange a fitting tribute to their loved ones.