70th flood anniversary - Day two
Children's Day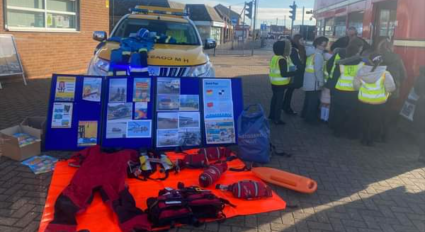 Day two of the 70th anniversary of the 1953 flood was mainly for the children. But quite a few adults came along too.
We were joined on the day by Canvey Coastguards who along with the Transport Museum's bus, proved very popular with the children.
Pupils from Castle View School were on hand to help with the computers. Over 300 children from Canvey's Primary schools came in small groups throughout the day. All very well behaved.
They learnt a lot about what happened and what has since been done to stop it happening again. They went back to school where the children's packs, produced by the ERO, continued to tell the story of that day back in 1953 where 58 people lost their lives.