1 - William Hart Gregson (Capt Gregson)
A photo at last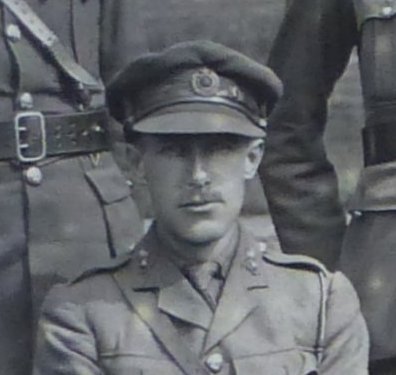 Today I met up with Captain Gregson's granddaughter Leonie, daughter of Alan Gregson. She was surprised that we had never seen a photo of her grandfather. We now have several.
This picture was taken in 1917 when Gregson, then a Lieutenant, was an officer at the Royal Engineers Training Centre at Newark.
We now know quite a lot about him and have some interesting items to add to the Archive.
Many thanks to Leonie it was nice meeting you both.