4 - Ebenezer Mather 'The Fishermen's Friend'
Grave Restoration latest
The group who are arranging the restoration of Ebenezer Mather's Grave have at last raised the funds to go ahead. Emma Fuller, Junior member of the Archive took a trip to the cemetery to see for herself the state of the grave and to find out what happens next.
The Archive has been successful in gaining a grant from the Town Council to cover part of the cost of the restoration, The Fishermen's Mission are holding the donations sent in and thanks to Stibbards (who incidentally were the Masons who originally did the headstone in 1927) generosity of covering any shortfall means the cost is now covered.
A meeting is set to happen in a couple of weeks when everyone involved will be getting together to discuss when and how the restoration will be done, what kind of service will be held, who will be invited and talk about a small reception to be held in the Heritage Centre afterwards.
It has been a lot of work getting to this point, but hopefully this will be a true community project, encompassing the people of Canvey, the Fishermen's Mission and of course the Fishermen themselves.
I will update again when more details are forthcoming.
~~~~~~~~~~~~~~~~~~~~~~~~
25th August Latest update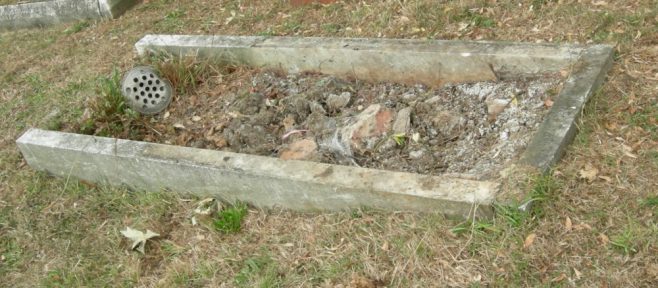 Progress on the restoration of Mather's grave has got to the point where the headstone has been taken away for work to commence, with the curb stones remaining to be restored onsite.
A 'Harvest of the Sea' Service will be held at St Anne's Church on the 15th November 2009 with local dignitaries and fishermen being invited. The service will finish at the graveside in St Katherine's Churchyard for the rededication part of the service followed by a small reception for invited guests in the Heritage Centre.