Frederick Killingback
1899-1987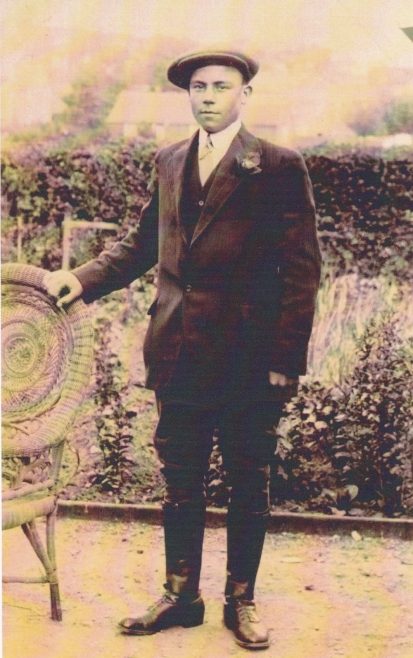 Fred Killingback was born in 1899 son of George Killingback and Alice Leach.
George was an agricultural Labourer living at one of the Waterside Cottages in the 1891 census where he must have met up with Alice whose family were living at Great Russell Head farm not far away. Alice at that time was in service at 4 Westbourne Terrace, Prittlewell.
George and Alice married in 1896. After their marriage George and Alice moved to South Benfleet. The 1901 census states 15 End Way and the 1911 census says High Street.
Norman Brand sent in this picture and says:-
This is Fred Killingback as a young man. He was the son of Alice, Fred Leach's sister, and when I knew him in his middle years, was ticket collector at Benfleet station. Every spare moment of his life was spent helping Uncle Fred on the farm.