Kate Ellen Leach
Sister to Fred Leach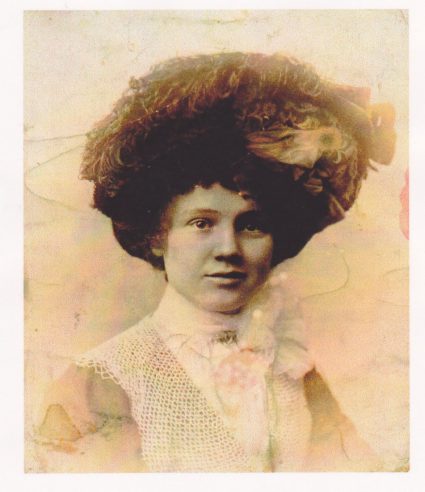 This lovely picture of Kate Leach was sent in by her Grandson Norman Brand, it was taken when she was about 20.
Kate Ellen Leach was born in 1882 at Stow Maries, Maldon, to Aaron Leach, a farm labourer who later owned his own farm on Canvey Island and his wife Eliza nee Chalk. She was the sister of Fred Leach the farmer of Waterside Farm and local councillor. The family had moved to Pantile Farm Canvey, where Fred was born, about 1886.
Kate went into service in her early teens at 14 Royal Avenue, Chelsea and can later be found as a housemaid in the 1901 census at 3 Percival Terrace, Brighton.
She married John William Henry Norman when she was 20 and she died 2nd November 1964.