George Kernahan Bettany
Local Author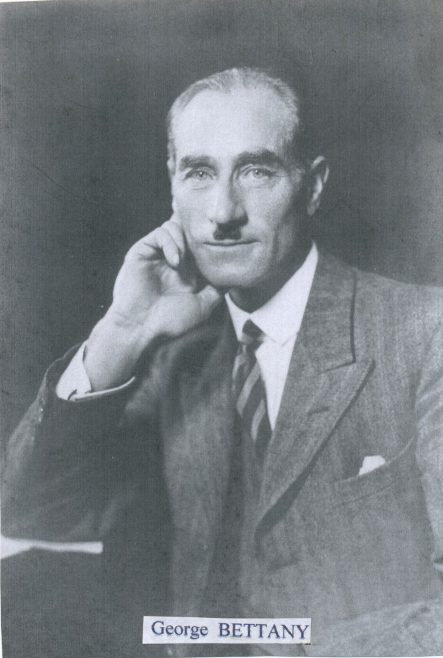 There is a very good article about George Kernahan Gwynn Bettany on the Benfleet Community Archive. It was interesting to read about his links to Canvey but what really got the bells ringing was the name Kernahan so I started to investigate.
George K G Bettany's father was George Thomas Bettany, who was born in 1850 in Penzance, Cornwall the son of a schoolmaster.  He gained his Doctorate at Cambridge University and went on to Lecture on Botany at Guy's Hospital. He was a published author of mainly what I would call 'heavy' books not only medical but about religion and African Tribes. One book that stuck out was his 'The Life of Charles Darwin'. Later he became a reader for Ward Lock the publisher.
It was here that he met and worked alongside John Coulston Kernahan (author of Captain Shannon a story based on Canvey Island).
When speaking of George Thomas Bettany, Kernahan said, 'my ever-honoured and ever-loved friend, and more than friend'. Kernahan appears on the 1891 census as a visitor at the home of George and his wife Jeanie who was also an author.
George Kernahan Gwynne Bettany was born on the 14th April 1891 and baptised on the 1st May at St Leonards, Bromley.  As can be seen his second name is Kernahan, was John Coulson Kernahan his Godfather? Quite possibly. The baptism was a private one, perhaps his father was already ill as he died later that year in December.
Being a very close friend of George Thomas and possibly the Godfather of George K G Bettany, John Coulson Kernahan took his responsibilities seriously because less than a year after George Thomas' death he married his widow Jeannie and became stepfather to George KG. The family, with George Bettany aged 9 with the addition of a daughter Beryl Kernahan aged 5 are living in Prittlewell by the 1901 census.
In the Benfleet CA article they mention George KG's time in Canada where he joined the 'Rough Riders' during WWI and later returning to the UK before fighting in the Somme. After his marriage to May in 1923 the couple moved to Canvey Island and in 1929 Electoral Register for Canvey they can be found living at 'Qu'appelle', Steli Avenue, Winter Gardens. They later moved to Dyke Crescent in the Dutch Village before moving to Benfleet in 1938.
It was during his time on Canvey that he started to write his stories such as, The Second Swamp (1931), Valley of the Echos(1932), Talking Waters (1933), The Black Horseman (1933), Scarbrow (1934), Valley of lost gold (1934) and Silent Mountains (1935). He died in 1949 and is buried in St Mary's churchyard.