From Echo newspaper clippings and photos dated 1982.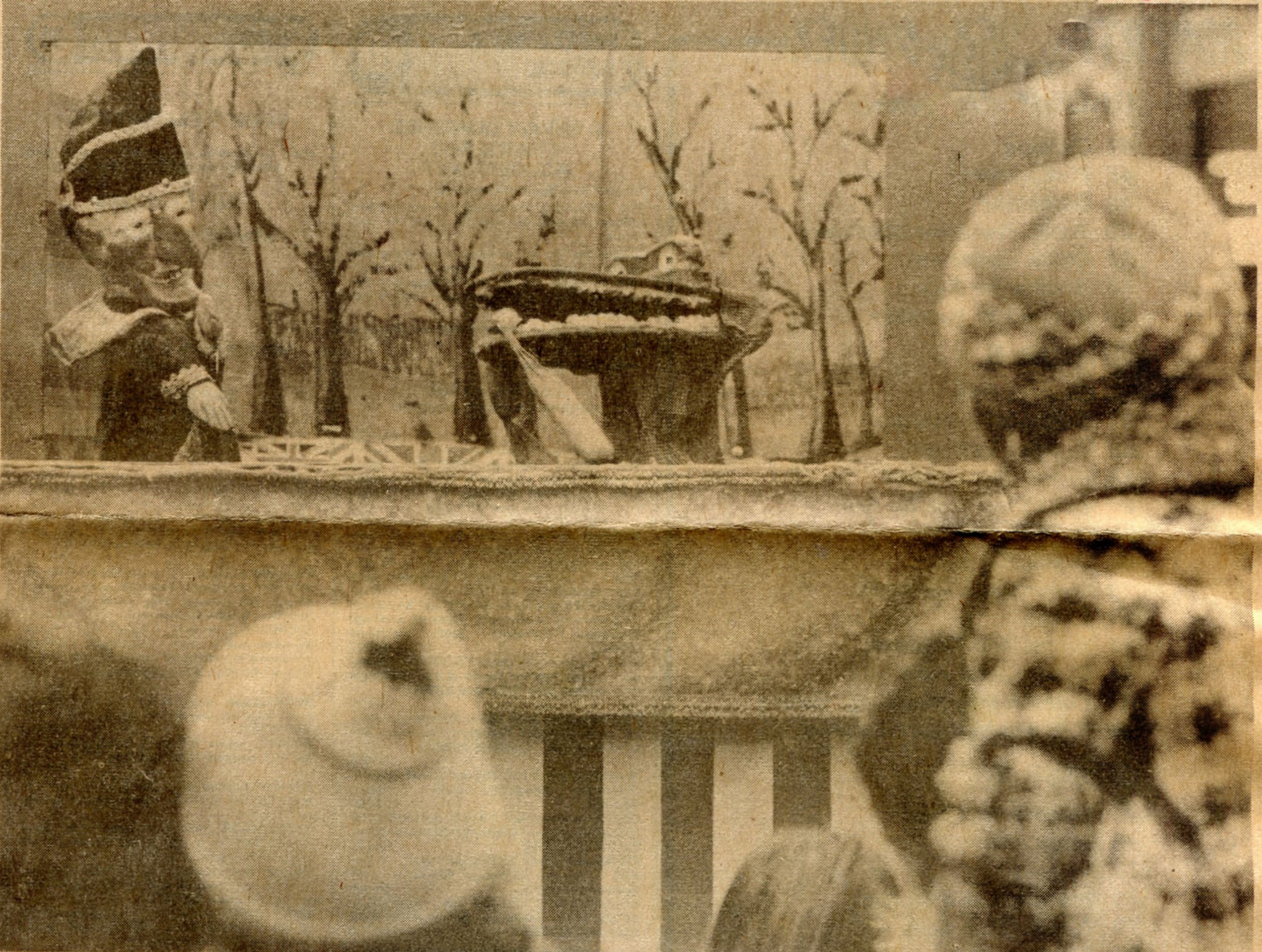 Cheeky little Claire Thurston sneaked a peep behind the scenes — and discovered the secret of the red and yellow box. Claire, three, of Elm Road, South Woodham Ferrers, saw Auntie Winnie Capser hard at work enter­taining the children with her Punch and Judy show.
The inquisitive youngsters' were among dozens of tots who watched as Punch bravely beat off the evil crocodile with his stick and saved Judy at the show in South, Woodham, Ferrers town centre.
Pretty Samantha Warren, four, of Bushey Close, South Woodham, had a cuddle with Punch and Judy after the show and decided Punch was a friendly chap, really.
Auntie Winnie, from Ray­mond Avenue, Canvey, is well known all over South East Essex. She has been putting on shows for the past 10 years, taking over the puppets when her father died after 50 years in the business.