The End - Japan
15 August 1945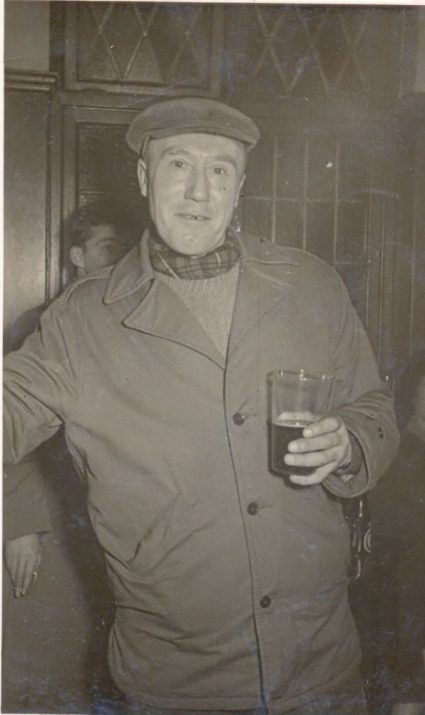 One of the many interesting stories we have found over the years was that of Ashley George Old (b. 1913, d. 2001). Artist and Japanese POW.
With the 70th anniversary of VJ day we are publishing his photo and reminding everyone of his story.
George, as he liked to be called, is described as being a gentleman, he spent his latter years on Canvey he worked at Egens before he retired.
David Bartholomew, who sent us this photo, says Ashley would talk for hours telling fascinating stories, usually with a pint of his favourite bitter
in his hand.
You can read his story here