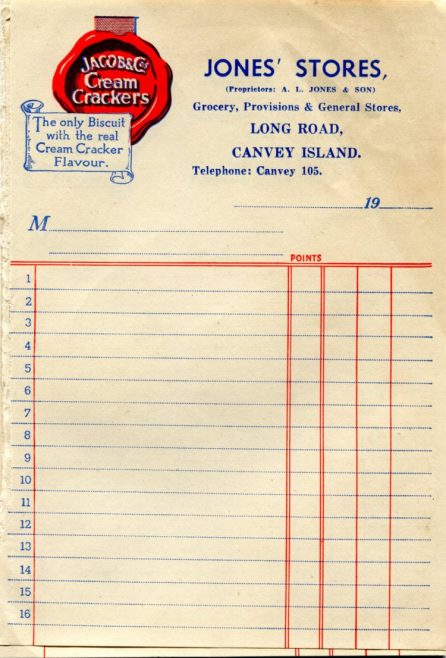 These documents from Jones Stores were passed to us by Carol Orris.
Jones Stores was first established in 1928 by Alfred Louis Jones. Alfred was born in Holloway. He married Alice Gertrude Skinner in 1907 in Newbury, Berkshire where the couple can be found in the 1911 census. Alfred was at this time a Bank Clerk. Alfred died in 1957, his wife died in 1960, both are buried in St Katherine's Churchyard.
Their son, Albert George (known to many Canvey Islanders) was born in the Gravesend area in 1914. He first worked with his father in the business and later took over completely. He married Vera Ray in 1970. The shop known as Jones Stores was still in existence in the late 70s, early 80's.
We are hoping to find out more about the Jones family and do a more comprehensive history of the family and Jones Corner shops at a later date. If you can help in any way please comment below.