Colin Wyatt - Walt Disney artist and co-creator of Poddington Peas
More than half a century of children's comics and books and now using his skills to help the Born Free Foundation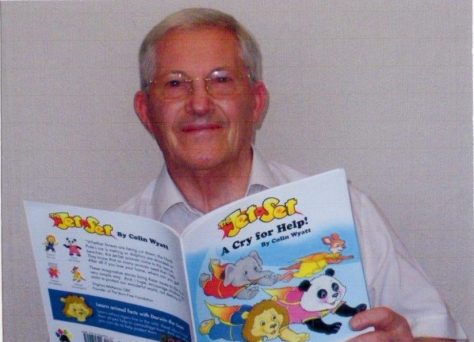 Colin Wyatt has been a professional illustrator of children's comics and books virtually all his working life; since 1957 in fact, after a faltering start but more of that later, and he is still going strong today.  He may have given up the pressures of working day and night to meet publishers' deadlines but is now using his talents to support the Born Free Foundation through the publication of The Jet Set books which were launched in 2012.  These are both written and illustrated by Colin and feature wild animals as super-heroes who can fly anywhere in the world to help animals in trouble.
His career as an illustrator is perhaps defined in terms of quality by working on Disney publications for twenty years but his work has embraced a wide variety of publications, from Jack and Jill in the 'fifties aimed at pre and early-school children to the blood and gore of Action Comic. He has illustrated dozens of well known characters over the years.  He was also co-creator of Poddington Peas which regularly features on BBC television.
But before looking back at colourful Colin's career, we should focus on his current charity support for the Born Free Foundation and the launch of The Jet Set.
His daughter is an author in her own right and while launching a book at the Hay on Wye festival she came into close contact with Virginia McKenna, the actress whose starring role in the Born Free film led to her  becoming an active supporter of wild animal rights and the formation of the Born Free Foundation in 1991.  McKenna floated the idea of doing something which could get children involved in supporting wild animals at an early age to Colin's daughter.
Colin developed The Jet Set which is a group of four animals who live in a secret place and come to the rescue of animals in trouble.  The group is led by Darwin, a lion, and the others are Annie, who is a very loving and caring panda; Samson, a strong elephant and a kangaroo called Marcie who has a magic pouch that produces equipment on demand.  How do the four super-heroes get to hear of animals in trouble?  The birds tweet them, of course.  Virginia McKenna wrote a backpiece for the first book in the series, A Cry for Help.  The books have an educational element to the fun and, of course, the aim is to get children engaged in supporting the world's wild life while sale proceeds go to the Foundation.  Colin is now working on more storylines.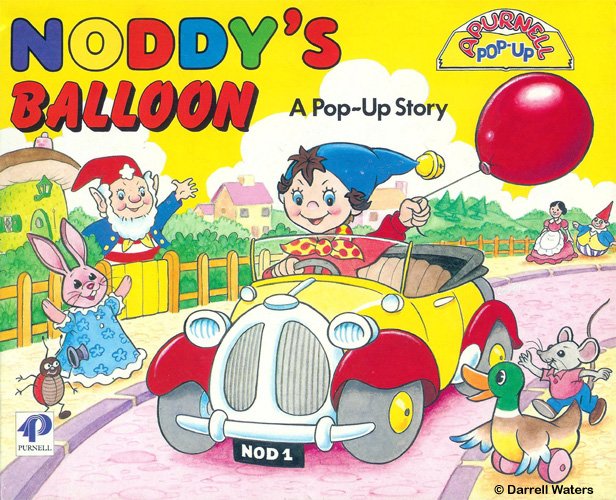 Colin has lived with his wife Jan on Canvey Island since 1965 when they got married but rewinding further back to the nineteen fifties, Colin very nearly didn't pursue an art career at all.
Art was his best subject whilst at school and he had always loved cartoons at the cinema and comics as a youngster. His art teacher pulled a few strings and got him an interview at the age of 15 with a company in London's Hatton Garden which was doing artwork for advertising.  Colin explains, "When I arrived there was wonderful artwork on the walls and I was enthralled.  But in those days you had the 'call up' (for the armed services) and they said to me that they wouldn't teach me anything but, if I just watched what others were doing, I would hopefully learn something and when I came out of the services they could make use of me."  The offer lacked serious direction as far as Colin was concerned and then there was the low wage to consider.  This job offered just £2 a week but Colin's friends were earning £3 in the City. "I went into a shipping office and my art teacher was very annoyed with me.  I stayed there over three years and absolutely hated it.  I went from one department to another and I was always being told off for drawing instead of working."
As luck would have it a colleague, who actually liked his office job, spent his spare time designing book covers and this friendship gave impetus for Colin to follow his true vocation. "He was always encouraging me and convinced me to write to one of the comic publishers".  At that time comic publishing was dominated by two companies, one in Scotland and Amalgamated Press (which was to become part of IPC) in London.  He wrote to the London-based one in 1957 and got an interview.
On the strength of his portfolio he was given a job despite his age of over 18 and the uncertain timing of his call up.  The company published an exceedingly wide range of magazines for all interests but Colin, who was still very keen on Disney and comics for the young, got lucky as there was a vacancy in the company's 'Nursery Group' which published the likes of Jack and Jill, Playhour and Tiny Tots.  These were the days when a comic such as Jack and Jill would sell half a million copies each week.  "It was wonderful.  I was so pleased I went back to tell my art teacher that I had finally followed his advice but he had left! I was always sad about that."  On the very first day he was helping to illustrate a Tiny Tots annual and he spent many years working alongside Hugh McNeill illustrating Harold Hare, the most popular character in the Jack and Jill comic.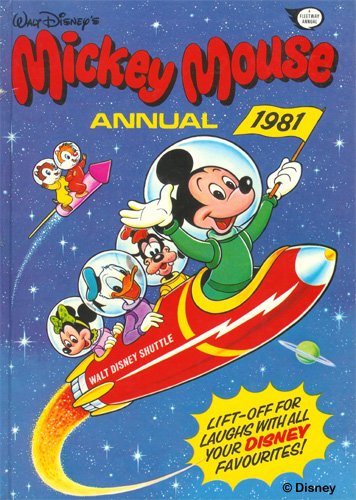 Whilst working for the Nursery Group of IPC, Colin got the opportunity to get involved with prestigious Disney work in 1970. IPC took on the Disney comic franchise in the UK and was planning an annual which was always done months, and sometimes years, ahead of publication but it was having trouble agreeing a cover illustration with Disney. "Everyone was a bit at the end of their tether but a former colleague knew my interest in Disney and I was called in.  I could see what was wrong and altered it.  It was passed and from then on I was doing the Disney covers every week on a freelance basis separate to my Nursery Group work."
In all Colin spent some 20 years illustrating Disney characters, for both comics and annuals, during which time he was able to visit the Disney studious and attend the 50th anniversary of Mickey Mouse.
IPC called a halt to the Nursery Group but, because of Colin's prestigious work on Disney, IPC didn't want to lose him and he was asked what he would like to go on next.  His first choice was 2000 AD because he liked science fiction but there wasn't a vacancy and so in 1975 he joined a very controversial comic called Action Comic.  This publication was trying to push the boundaries of children's comics with a lot more violence.  "I remember I was colouring in some blood on the artwork and the MD came out and said 'That's what we want, more blood'.  But the comic went too far and attracted negative media coverage so it had to to be monitored. That same MD said to me 'Colin, a Disney artist, I am surprised at you'. As if I had anything to do with the stories, I was an illustrator."  Anyway, Colin got what he wanted and moved on to 2000 AD, which was aimed at an older audience, and became Art Editor in 1978.
It was Colin's reputation for his Disney artwork which brought an animation company, which was also working with Disney, knocking on his door.   In early 1980 he was approached to work on a TV series.  "It was a big step but I gave in my notice at IPC.  Suddenly the deal with Disney went sour, I never knew why, but I got a call to tell me not to do anything drastic. But I had already resigned."  IPC told Colin he could withdraw his notice but he decided that working all day for IPC and for Disney in the evening and weekends as a freelance was taking its toll on him and his family and he decided to become a freelance.
"I had my Disney work and I was doing more book work.  Freelancing for comics may not be the most lucrative work but it is regular."  In addition to Disney he worked on Thomas the Tank Engine for ten years, My Little Pony and was responsible for Bananas in Pyjamas from cover to cover for years until, as comic publishers often do, they went back and reprinted the stories over again.  He also worked for Marvel Comics on Digimon, linked to Wickid Magazine.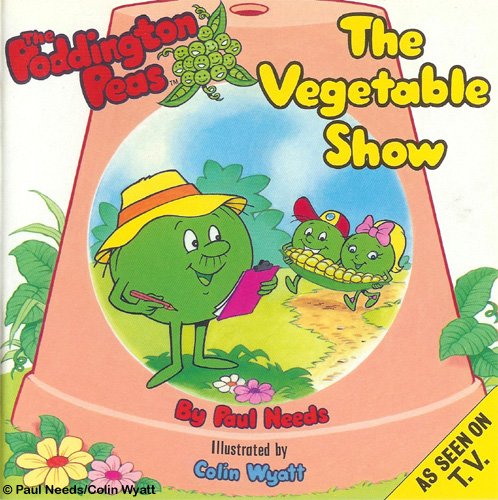 In the mid 'eighties he was approached with an idea for a group of characters based on 'Pea' sounding names such as happy, dumpy, nappy, creepy and so on.  Colin drew the characters.  Poddington Peas were born.  It started with published books for children but a local businessman backed the co-creators to turn this into animation.  A company, Poddington plc, was launched on the stock exchange to raise money. Thirteen, five minute episodes were made and the BBC entered into two seven year contracts.  The Peas at the bottom of the garden should have produced a 'pot of gold' for the creators but the duo had signed away ownership rights in exchange for shares in the quoted company; shares which sadly became virtually worthless but that's a different story.
In about 2008, Colin finally stopped drawing comic characters full time along with his numerous other non comic projects, (which can be seen on his web site  www.colin-wyatt.co.uk ).  Yet he isn't really retired.
He has far from 'hung up' his brushes and is still doing some book covers, plus painting for his own pleasure which he occasionally shows at exhibitions.  He is involved in the Island's art group and even does painting connected to 'The Peas' for raffles etc.  And, of course, there is The Jet Set project to support the Born Free Foundation.  Oh, let's not forget he is a member of a choir in his rare spare time.