Castleview, Jaarsburg Avenue
Matthias and Sophia Bragg's home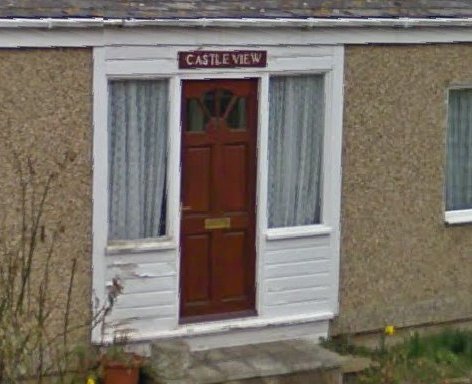 Castleview in Tewkes Road (formally Jaarsburg/Jarlsberg Avenue) was a typical old Canvey bungalow. Timber built with outside stairs to the loft. Probably built in the 1920s (to be confirmed) but now sadly demolished.
We are looking at the bungalow because it belonged to a friend, the late Margaret Payne. It was the home of her grandparents Matthias and Sophia Bragg. Matthias and Sophia were both born in Bethnal Green but settled in Edmonton with their family and Margaret was born there.
We are not sure when they purchased the property as a holiday home but we know Margaret was on the island from an early age which would put it at approx the 1930s. They are not listed in the 1929 electoral register.  But they are in the 1939 register (see photo). We have photos of Margaret at her May Avenue home when she was about 5. The bungalow meant a lot to Margaret and she kept it alive long after their deaths in 1963 and 1957. It was full of surprises and lots of her husband's paintings.
When we were part of Lucy Harrison's Canvey Guides Art Project we would often end up at Castleview where Margaret would have a fire going and hot drinks and cake. See Dave Bullocks photos in the gallery below for an insight into the treasure trove that was Castleview.
Unfortunately the bungalow has now been replaced by houses or are they flats? Such a shame.