Francis Prout, Eulogy
Memorial Service, Debenham Church, 10th March 2011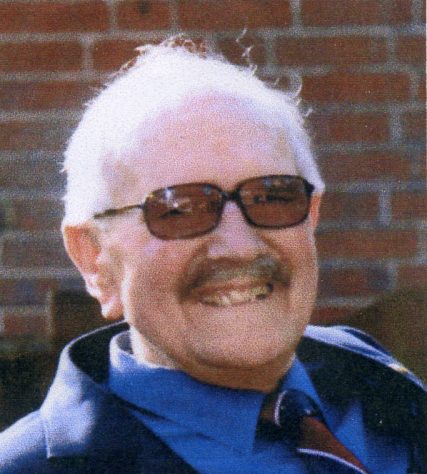 Francis Spencer Truchet Prout was born on the 7th of July 1921 in Brockley London. His father Geoffrey, a poet and author from Plymouth, and his Swiss mother Marguerite, met at the French hospital in London where Geoffrey was recovering from injuries sustained during the 1st World War. Francis acquired his 2 middle names from Geoffrey's brother Spencer, who died after contracting a fever in a jungle swamp in Africa, and his Swiss grandmother's maiden name of Truchet. In 1922 with a motorbike and sidecar the family moved to Canvey Island where a small piece of land was purchased at the Point and a bungalow was built partly from driftwood.
With his elder brother Roland, a wonderful childhood began, full of excitement and adventure, reinforcing a strong brotherly bond which remained throughout their lives. There was enormous pressure on Francis, just 4 years old at the time, to swim across Small Gains Creek at high tide. Roland at 5 could already do this and since father had promised to build each of them a small dinghy when they could both achieve this daunting task, the pressure was on. Geoffrey had started the boat-building business in 1935 with folding dinghies and canoes and as teenagers the brothers helped out when they could in-between schooling, sailing, canoeing and riding the family horses.
War came and the family business of G Prout & sons was put on hold. Unable to join the Navy because his mother was Swiss Francis became an airframe fitter with the RAF stationed in the Middle East. Then in Southern Rhodesia he obtained his wings and went on to fly as an instructor on such aircraft as Tiger Moths, Airspeed Oxfords and Hurricanes.
His ship well and truly came in while swimming in Benfleet Creek one day in the shape of Erica Hawks, who subsequently became his adored wife and life long partner of 62 years. A honeymoon cruise consisted of paddling a Prout double folding canoe from Eastbourne on the south coast, a trip of 140 miles back to Canvey Island, appearing on the front page of the daily newspapers for their accomplishment. 1948 and 1951 respectively saw the arrivals of Jane and Stephen and so Francis became a devoted family man juggling his many activities with the now growing family folding boat business.
Now at the peak of physical fitness with badminton, sailing, canoeing, and playing rugby for Southend's 1st team Francis together with Roland honed their kayaking skills to be selected to paddle for Great Britain in the 1952 Helsinki Olympic Games. It was at this time they tied 2 of their racing kayaks together with bamboo poles, installed a National 14 sail and discovered a high speed sailing vessel. The Shearwater was born and became the 1st production catamaran in the world. So successful was this craft that a Shearwater class racing fleet still exists today. These were the beginnings of a very long and successful catamaran designing and building career, with Prout catamarans becoming the most famous and well respected multihulls in the world.
With a creative mind Francis has been an inspiration to us all during his working life. The innovations and achievements he made contributing to the catamaran industry, alongside his brother Roland, are difficult acts to follow. For many years he was president of the Ship & Boat-builders National Federation, now the BMF (British Marine Federation). In 1977 he was honoured by being invited to be a Liveryman in the Worshipful Company of Shipwrights and was invested at the Guild Hall with Freeman of the City of London (this allowed him to drive his sheep over London Bridge). Another achievement was appearing in the Guinness Book of World Records for having the most number of title wins in a year. Among his accumulated 200 trophies, mainly for kayaking and sailing, there is also one for boxing.
Francis and Erica had a wide circle of friends on Canvey Island and beyond, hosting many fancy dress parties, where a sense of fun and mischief were displayed. He played golf on a regular basis with friends and colleagues and cruised coastal and European waters in a Prout Snowgoose cruising catamaran. Fluent in French, he took his family on many South of France holidays where active sports like sailing and water skiing were of prime importance. Jane and Stephen learnt to ski and sail on these fun filled foreign holidays.
They moved to Debenham for their retirement years in the lovely Suffolk countryside, and made full use of their home by making new friends and providing a base from which to travel. Francis and Erica spent winters in Florida to be near Jane, Neil, Rachel and Sarah, and took summer trips to coastal regions all over the UK in their camper. They travelled to Australia, New Zealand, the Cook Islands and went on cruises to the Mediterranean and Norwegian Fjords. Also, with this new found free time, Francis decided to teach Erica to play golf and instantly regretted it as she became quite good. He played the clarinet and harmonica, took up painting, calligraphy and wood carving. For his 80th birthday he flew a Tiger Moth again at Duxford Air Museum.
Francis led a colourful life and touched the hearts of many with a unique ability to balance family life, recreation and business, always remaining energetic and charming throughout. Apart from all his accomplishments and achievements Francis still found time to be a devoted husband to Erica, father to Jane and Stephen and loving grandfather to Rachel and Sarah. During these past 15 years he has been a special part of Sue and her family's life and was affectionately known as 'Puddle' to her 4 granddaughters.
The inspirational Francis Prout will be sadly missed – a pillar of wisdom and strength – he leaves behind a memorable legacy. He rode out many a storm and left a huge footprint (and that's not a carbon one). Up the creek WITH a paddle, he definitely came over the bows and not through the cabin window.