Trained to their peak, all possessed of a will to win, teams representative of many countries are in Finland for the XVth Olympiad.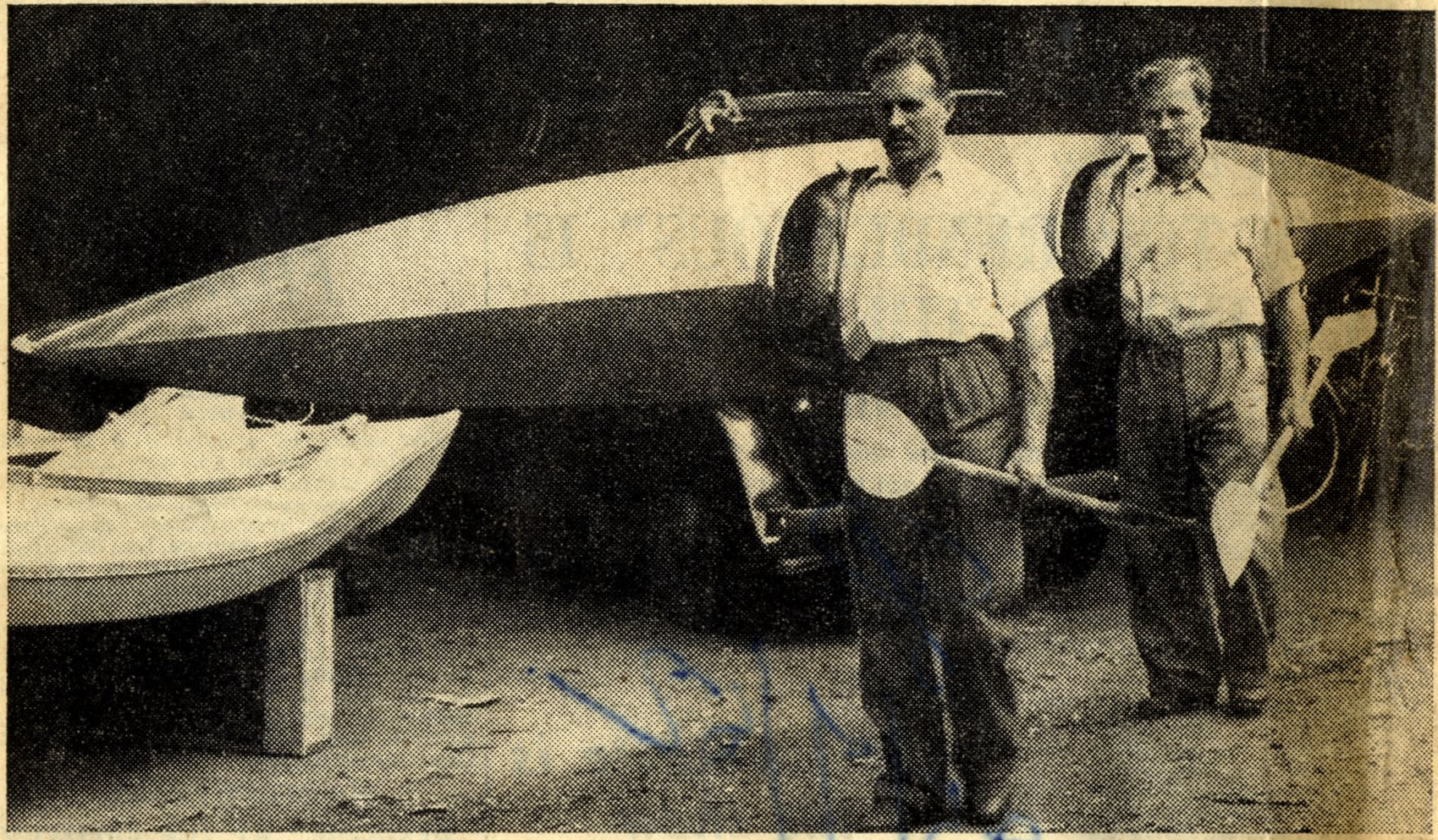 Among the concourse of ath­letes there, entertaining no false hopes, only justifiable optimism, are the Canvey Island Prout brothers, 31-years-old Francis and 32-years-old Roland. Members of the British canoe team, these two have had a meteoric rise to the heights in the sport. Two years ago an obscure and long outdated rule forbade them as canoe builders to compete in national cham­pionships. Fortunately reform soon came, and in 1951, their first year of national racing, they carried off every national championship in the pairs, while Roland won the 1,000 metres K.I. single event.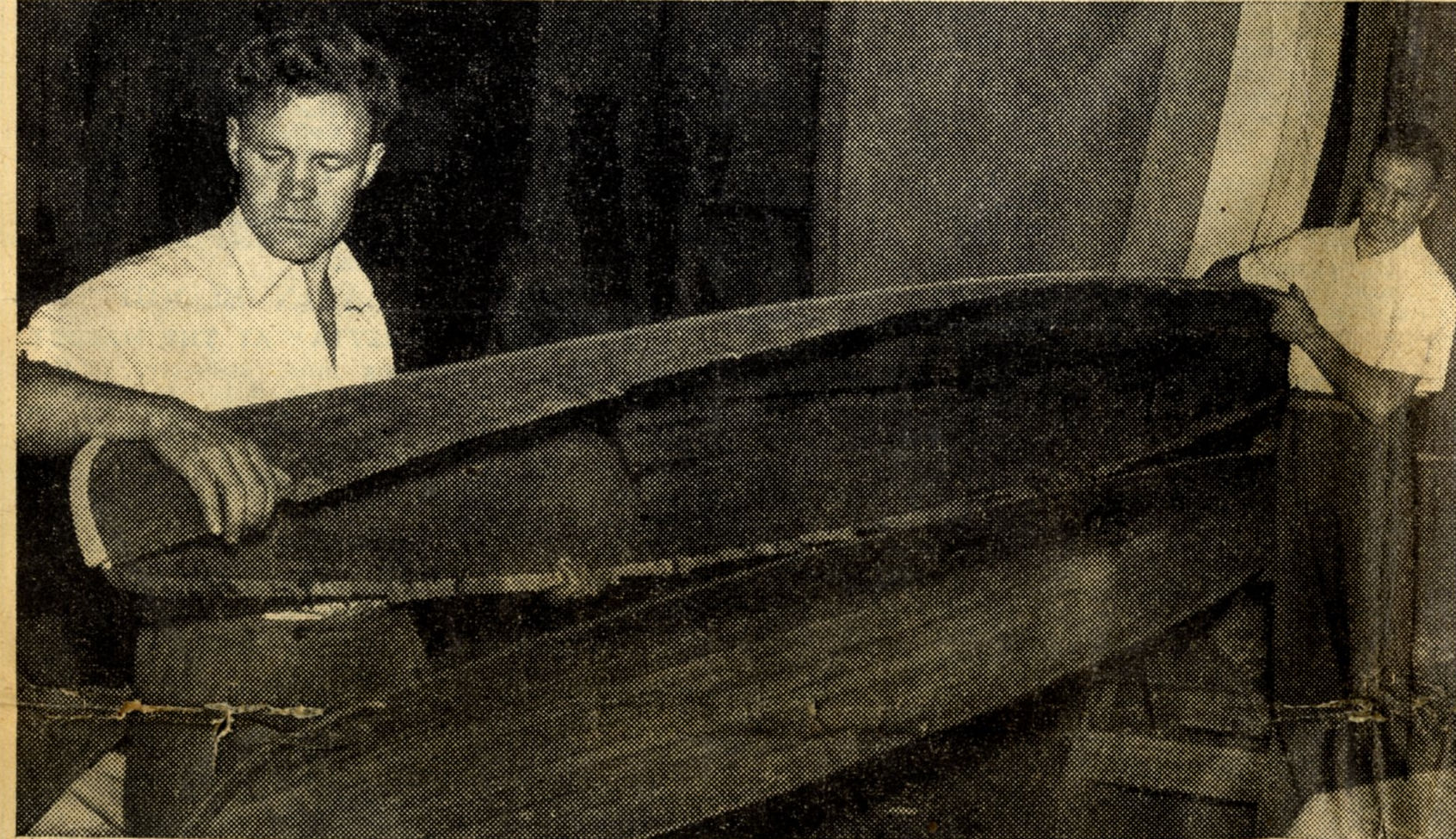 Then they set their hearts on Olympic honours.
Methods used by the Swedes, acknowledged champion canoe­ists of the world and un­deniably top favourites for the Olympic titles, were studied, practised, and eventually mastered to such an extent that both the 1,000 and 10,000 metres final Olympic trials were won by the brothers. To further this work they left England a fortnight ago for Stockholm, where for ten or fourteen days they will receive training under the watchful eye and capable hands of leading canoeist trainer, Hans Berglund. From there they are seeking fame, for their country and them­selves in the Games.
Their efforts in designing and building canoes were known around the world long before their prowess as racers for Britain. Canoes built by Geoffrey Prout and Sons, Ltd., have for years been aiding Britain in what is perhaps its greatest need—the export drive. Each new boat built by the Prouts is tested solely by themselves, until it attains the high standard they have al­ways set since their first duck pond experiments in 1935.
Their latest model, the kayak shown in our pictures, is made up of three thicknesses of veneer. To prove its lightness, slightly less than thirty pounds complete, we asked 12-years-old Terry Vernon, 24, Alauna Avenue, Alcester, who was down at Canvey holiday mak­ing with his parents, to come in and pick one of them up.
Whether it is building canoes or racing them, it is always a family affair with the Prouts and their wives have played their part. Housewives will know how difficult it is to make special feeding provisions for a member of the family in these rationed days. Do not eat starchy foods, do not drink tea or coffee, eat as much red meat as possible, eat salads and vegetables and drink water and fruit juice. These are some of the " musts" the two Mrs. Prouts have had to cope with during the past few weeks training programme, and, commented Roland, when I spoke to him before leaving: "They have done it jolly well."