Born John Wilkinson, he changed his name to distinguish himself from the two other Johns in Dr. Feelgood. Recently, Joe and  I were privileged enough to be able to speak to Wilko Johnson; legendary guitarist and song-write. Starting of playing for Dr. Feelgood in its early, and most successful, days, he left in 1978 and soon joined Ian Dury and the Blockheads. In time, he also set up his own band, 'The Wilko Johnson Band'. To this day, he performs with Norman Watt-Roy and Dylan Howe from the Blockheads. He has certainly made up a huge part of Canvey Island and South-East Essex's history and culture. Sadly, at the turn of 2013, Wilko was diagnosed with terminal pancreatic cancer. Despite having roughly until August or September until he feels any ill effects, Wilko has shown complete well-being and uncompromising energy, even at present. He recently played at the Village Green festival in Southend as a surprise appearance.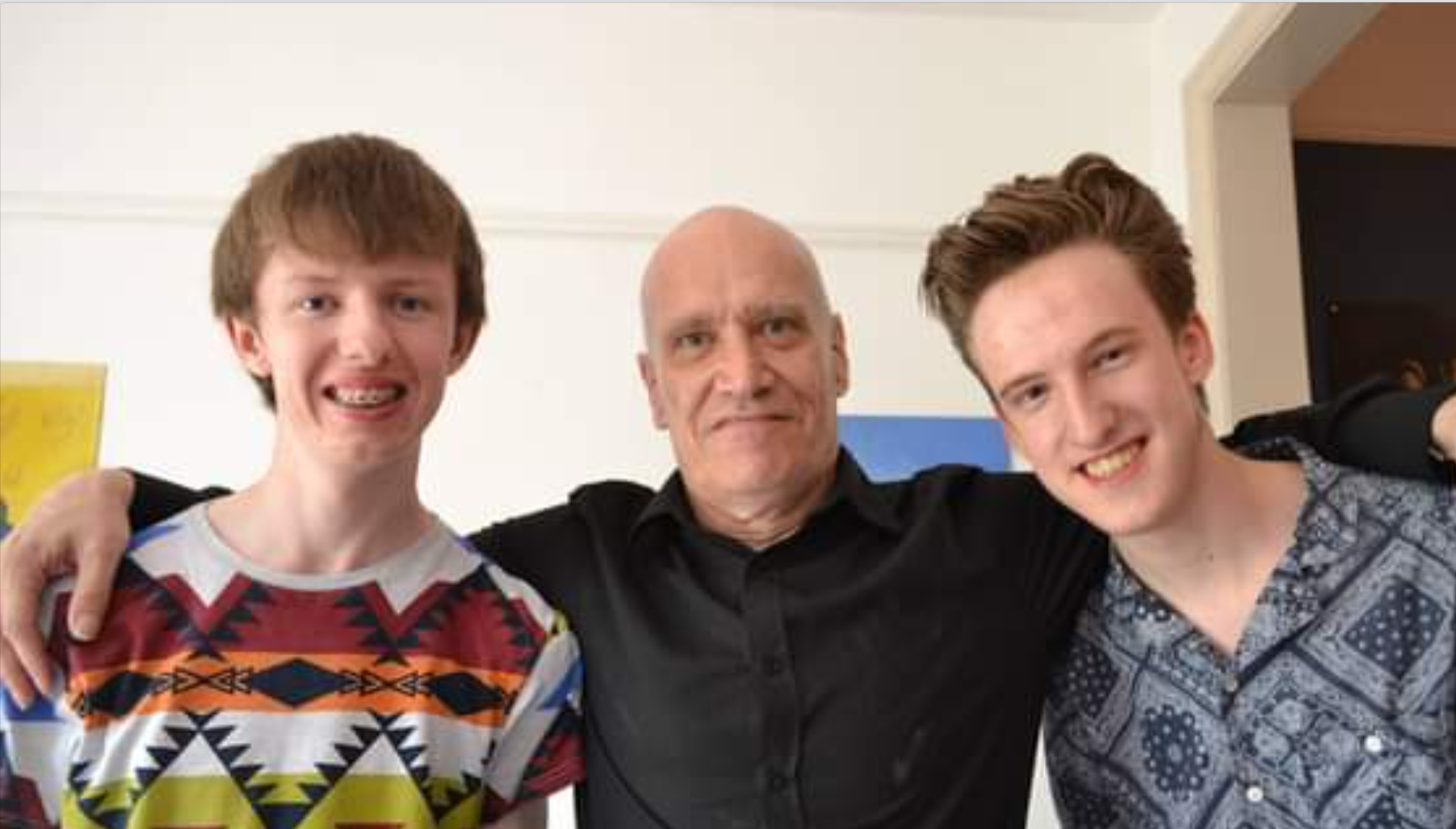 Thanks to Chris Fenwick and Robert Hoy, we were able to meet Wilko and discuss several aspects of his life which had not previously been enlightened during by his recent publicity. We asked him about his upbringing on Canvey Island, and he told us how the remains of the wartime gun battery at Thorney Bay Holiday Camp served as a child's playground. He recalled one occasion in which he and some friends made a pipe bomb and set it in an old observation tower. He remembers scrambling down its rickety steps as the explosion went off, which was incredibly loud. When an approaching pair of adults arrived at the scene, he told them 'What explosion?' with the scene of a smoking, smoldering, tower clearly visible behind him.
Wilko attended Westcliff High School for Boys in 1958, and despite describing his time at school as 'drab' and becoming a void in his memory, he does remember seeing an electric guitar there for the first time in the flesh. He told us of how its intricacy was enough to inspire him to take an interest in getting one for himself. He also greatly enjoyed art during the Sixth Form, which inspired him to take up painting as a hobby through his life. One of the many things he did was designing the iconic Dr. Feelgood logo, depicting a dodgy doctor with an eagerness to over-prescribe drugs.
We were also fortunate to receive an insight into the more advanced aspects of his guitar playing. The essence of his technique comes from Mick Green of Johnny Kidd & the Pirates. Whilst chopping up and down repetitively, with his right hand, he is able to mute the strings by gently touching them. He then inserts quick 'stabs' to a rhythm by quickly squeezing the guitar with a grip-like hold. This forms the rhythm guitar section of his songs. He then plays the lead guitar section at the same time by playing rapid riffs with his individual fingers, between the stabs, still chopping up and down with his right hand. This gives him his signature choppy sound, as if playing two guitar parts at once. He usually demonstrates this to those taking an interest in his guitar style. However, we asked him to show us how then played the more complex parts of songs, displaying some of the other cords he uses, and the riffs for his less-commonly demonstrated songs, such as 'I Don't Mind' and 'All Through the City'.
Another feature which characterizes his playing style is striking the string with his bare hand rather than a plectrum or 'pick'. When asked about this, he told us how one his son (who plays for band '8 Rounds Rapid') had played two gigs consecutively, and was terrified by the fact he'd reduced his fingertips to 'mincemeat' with the second concert still to be played.
Wilko thankfully allowed us to film the interview and guitar demonstration, which you can watch at the top of this article. Many thanks go to him for giving up his time for us.
Grateful thanks to Joe and Liam for permission to use.