On release February 2010 – This film features the story of Dr Feelgood and Canvey Island.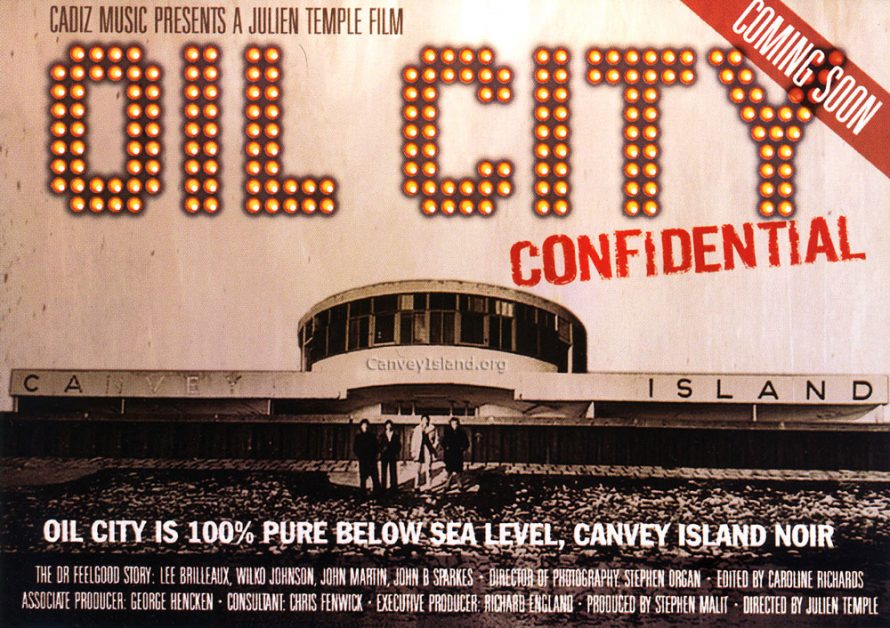 "Julian Temple's film noir feature length documentry tells the story of Dr Feelgood – four men in cheap suits who crashed out of Canvey Island in the early 1970's and sandpapered the face of Rock 'n' Roll, leaving all that that came before a burnt out ruin – four estuarine John the Baptists to Johnny Rotton's anti christ.
Having taken London by storm, they sped through Europe and conquered the UK with No.1 chart success, before imploding just as punk was born and America beckoned with open arms.
Members of the Clash, Blondie and the Sex pistols join the surviving members of Dr Feelgood and collaborators Jools Holland and Alison moyet to tell the story of Canvey, 1970's England and the greatest local band in the world."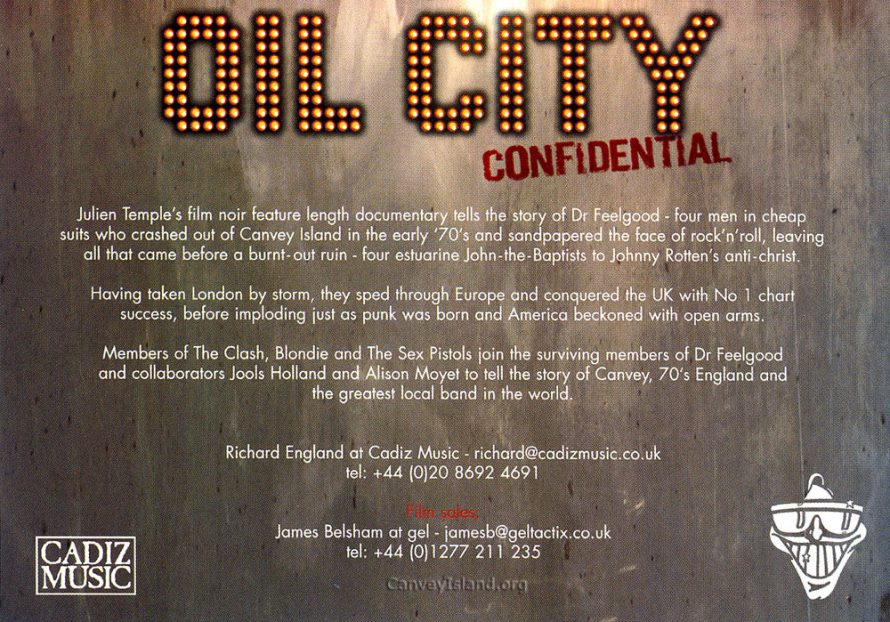 Oil City was shown on Canvey Island at Movie Starr on 2nd, 3rd & 4th of February 2010.