The Princess Royal drops in
Yellow Door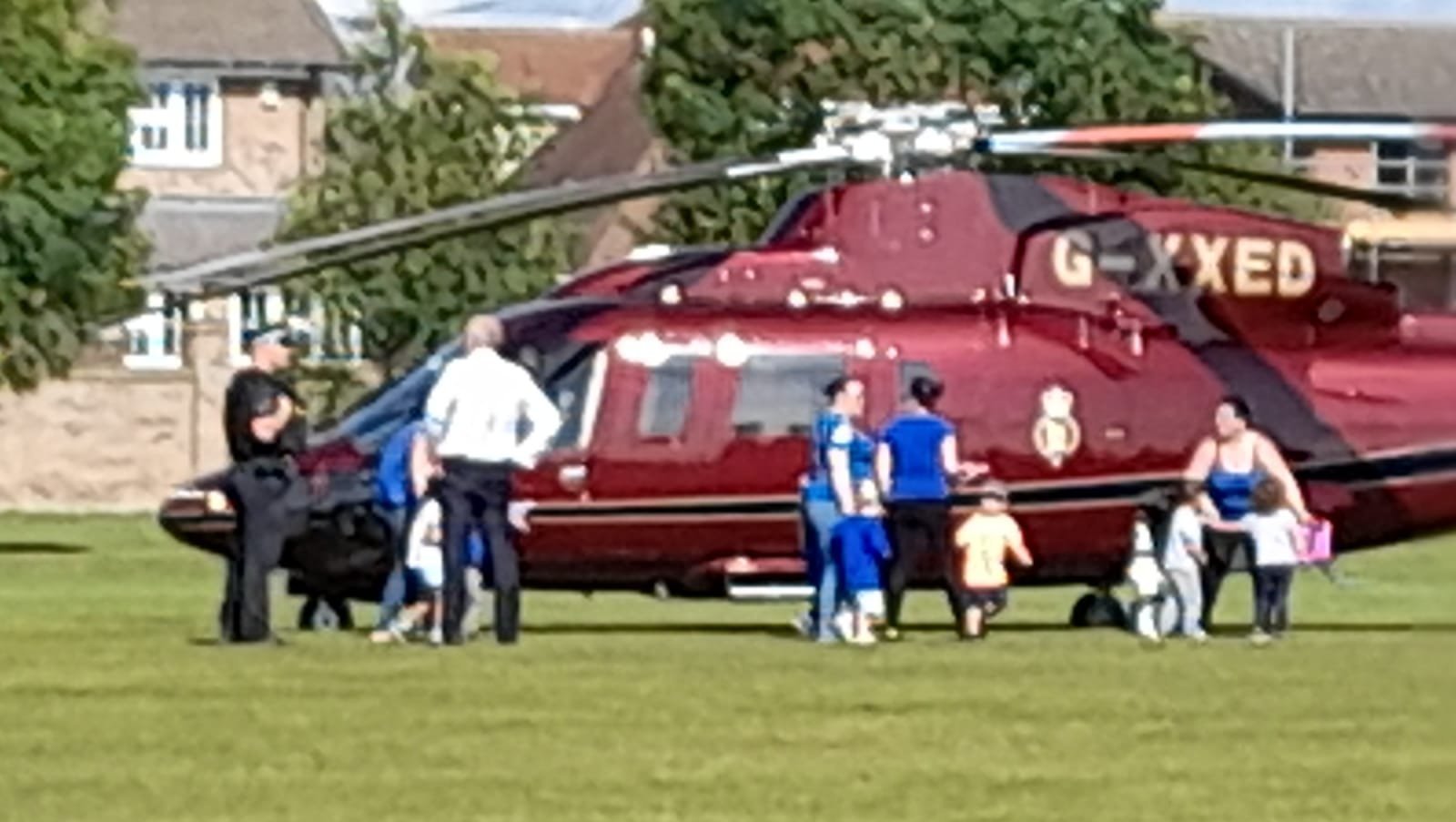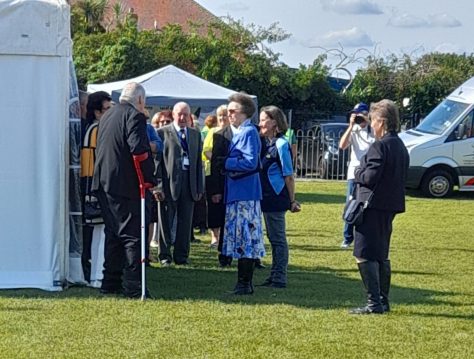 An unexpected Royal visitor dropped onto Canvey this week. The Princess Royal's helicopter landed at King George's Field to make a flying visit to Yellow Door. The VIPs present had only known about it for a few days and there was strick silent about the visit because of security.
These photos have been passed to us by Castle Point Mayor Pat Haunts who obviously was there representing the council.
We will bring you more photos when we have them.