St Katherine's Grave plots
Area H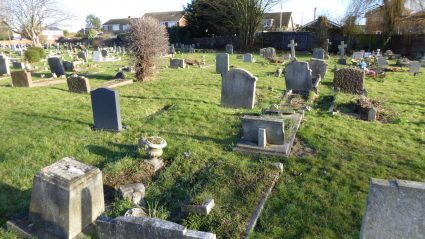 This chart covers the area East of the church building and has been put together from the Parish Register up to 1937, Monumental Inscriptions when available and other research material. It is currently a work in progress but as I am very busy at the moment I thought I would put this on as it is now and update it as and when I finish it.
There is a lot more information on the individual graves including photos on the Find a Grave site. 
I hope this will be of use to anyone searching for their family's plot. More areas will be added as they are completed.
You can download the chart from the link below.
If you can add anything or perhaps correct anything please email me on cca@canveyisland.org