Vandals' blaze wrecks tots' toys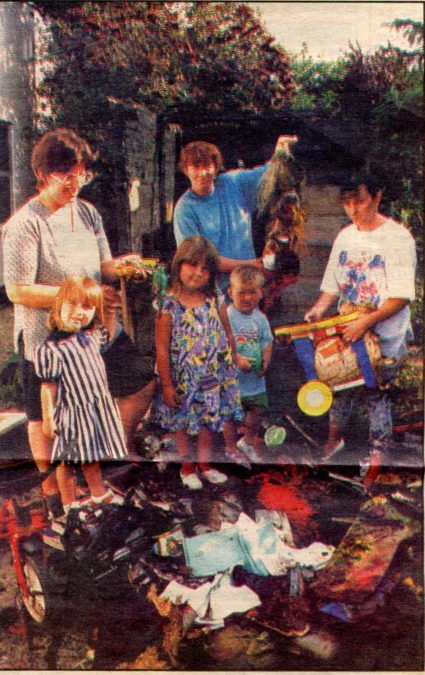 Toddlers' toys and games have been destroyed in a vandals' arson attack on a playgroups store yesterday. The Busy Bees playgroup supervisor Ann Scanlon has spoken out angrily after the toy-shed in Canvey was torched, destroying about £400 worth of toys, bikes, prams and painting equipment used by two to five-year-olds.
Mother-of-three Mrs Scanlon said "It has upset and angered me that people could have so little respect for other people's property. I don't know if our insurance will cover all the lost toys and the shed. We had been fundraising to buy new equipment but we may now have to use that money to replace what has been destroyed."
She said the group would not be able to replace all the lost toys by the beginning of the new term next month. Mrs Scanlon said the arsonists started the fire by wrenching off the door and throwing burning material inside.