The following text and documents were found at the Douai Abbey Library and Archives during our recent visit. They document the death of the Mother Superior Janet Mary and her internment at the cemetery within the Convent grounds.
1938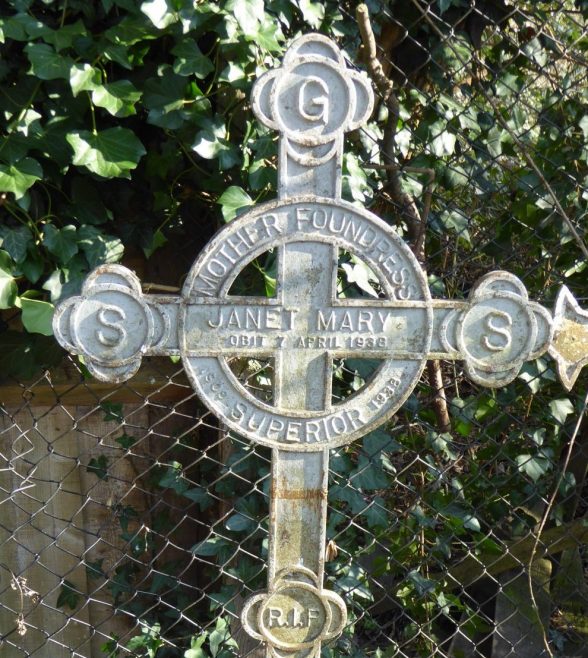 April 7th. At 8.30 pm The Rev Mother was carried to the Chapel of Rest.
April 8th. At 9.30 pm The Abbot of Nashdom with Crucifer and Torch bearers proceeded to the Chapel of Rest, where the Body was sprinkled with H. Water – (the Community waiting in Choir) and then carried from the Chapel of Rest, to rest in the Chancel during the night.  'Watch' was kept from 9.30 pm until next morning. The night office being said by each member of the Community privately.
April 9th. A Solemn Requiem was sung at 10 o/c The Abbot of Nashdom OSB officiating followed by the interment in our own Cemetery attended by the whole Community, several Priests and friends.