The Blessing of the headstones
Graves of the Society of the Good Shepherd Convent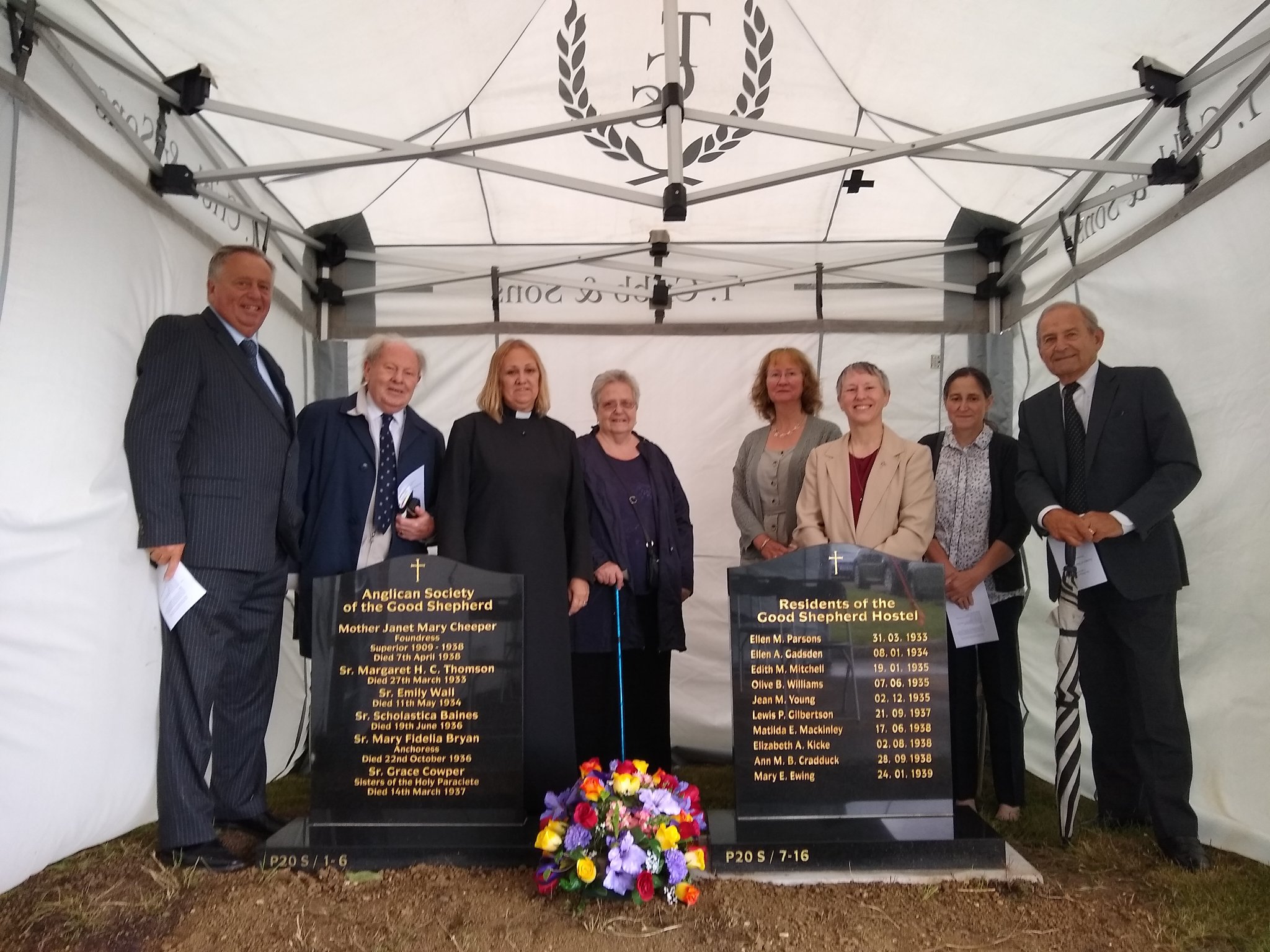 Heavy rain and strong winds did not stop Canvey Community Archive yesterday from attending the Blessing of the Headstones of the 'Society of the Good Shepherd' at the Willows Cemetery. We were very grateful to T. Cribb Funeral Directors for the gazebos they erected around the graves. The Anglican Convent was founded in 1911 and they were active on the island until 1939 when they moved to a new area.
Sister Barbara, from the Catholic Sisters of Mercy who later owned and rebuilt the convent, contacted the Archive over three years ago to see if we had any information about the nuns as she was trying to identify them. Armed with just their religious name between Sr Barbara and us we eventually found everyone. Now all this time later following the move from the convent grounds to the Willows cemetery we came together yesterday to bless the beautiful stones the Sisters of Mercy have placed on the new grave.
The service was conducted by Rev Marion Walford and Sr Barbara expressed her pleasure that the sisters and residents of the Convent were at last in their final resting place and that others in the future can learn their story.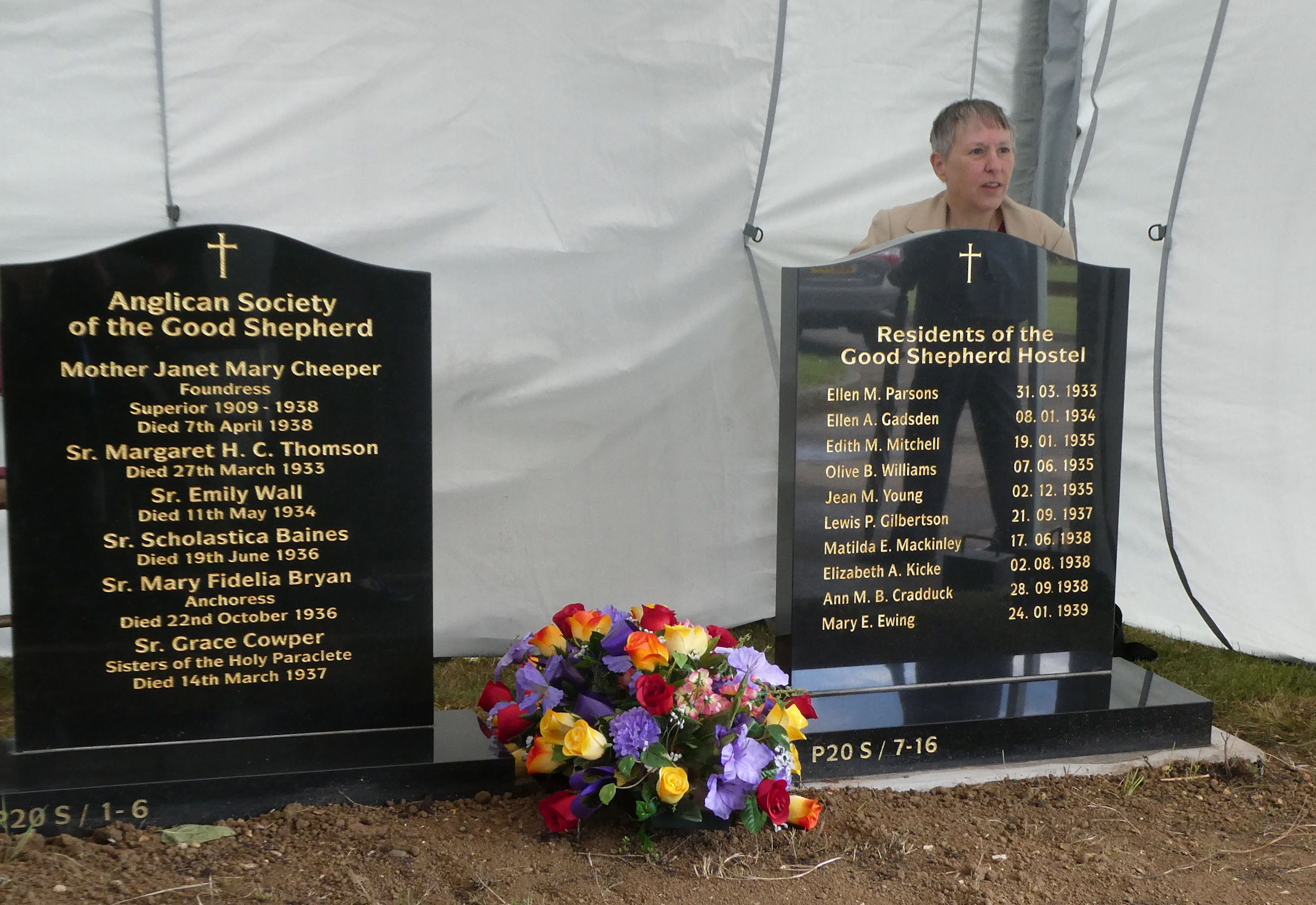 Also at the service were Ray Howard and senior members of T.Cribb who have done so much for the people of Canvey over the years.
You can read all about the last three plus years, what we found and where we journeyed to if you follow the link. But the story does not stop here. The final chapter has yet to be written.