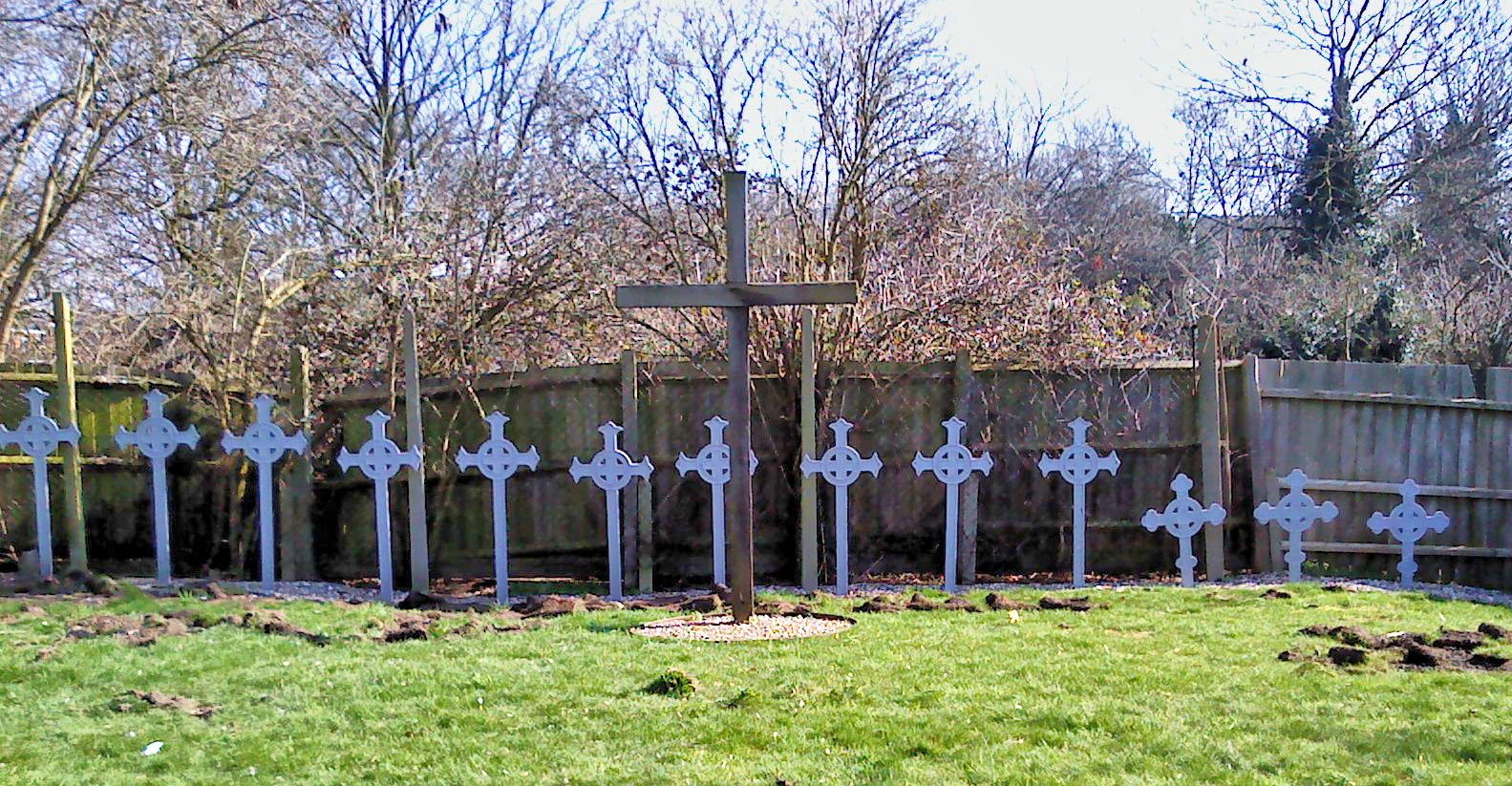 We have been contacted by Sr Barbara Jeffery, a Sister of Mercy, from Institute of Our Lady of Mercy who have owned the Convent of Mercy since 1950. The sisters left several years ago and the building has since been used as a Diocesan Youth Centre.
The Youth Centre are now leaving and the property will be sold. In a quiet corner of the grounds is a small enclosed cemetery, which I know will be no surprise to some of you as I was told about it some years ago. The cemetery is home to 16 metal crosses which show where the Anglican nuns from the Society of the Good Shepherd, who founded the original Convent in 1920, are laid to rest. Unfortunately six of the crosses have no surname. The Sisters of Mercy have asked if we can help. So far nothing is showing up with the names we have been given. Some of those names may well be the names given to the sisters when they took their vows.
The aim of the Sisters of Mercy is to replace the metal crosses with two memorial plaques but they would really like to have the full names and dates of birth of all the occupants. We know it is a long shot but if anyone out there has any knowledge and can help please either contact me direct at cca@canveyisland.org or comment below.
The names we are trying to identify are as follows:-
Mother Foundress Janet Mary (Superior from 1909 – 1938) died 7 April 1938
Sister Mary Fidelia – Anchoress died 22 Oct 1936
Sister Margaret died 27 March 1933
Sister Scholastica died 19 June 1936
Sister Emily died 11 May 1934
Sister Grace died 14 March 1937