Sister Emily
AKA Minnie Emily Wall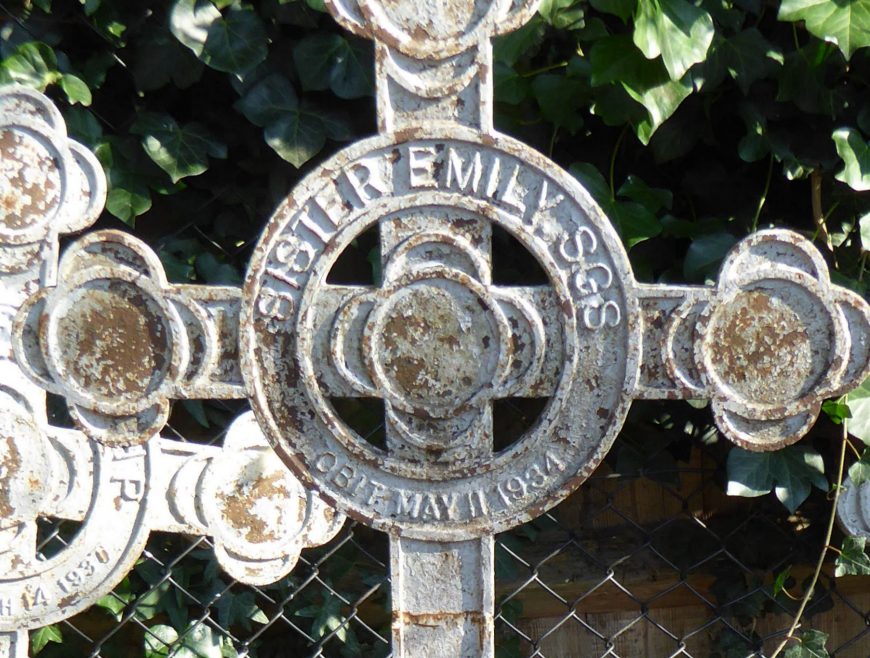 Minnie Emily Wall was born to George Frederick Wall and Emily Ann Hooper in Hackney on the 29th December 1890. George was a Sealing Wax Maker as was his father. Minnie went to Gayhurst Road School, Hackney from 1895-1898.During her childhood the family lived in and around the Hackney area. By the 1911 census they were living in Walthamstow in Chestnut Avenue not that far away from the original Convent in Markhouse Road. Did she have connections with the Convent before they moved to Canvey?
She died at the Convent in 1934 of TB and was buried in the cemetery on the 14th May.

Information from Dr Peta Dunston:-
Sister Emily was Minnie Emily Wall by name. She was first known as Sr
Theresa but then took her middle name and became Sr Emily. She entered
in 1927 but prior to profession she left on 22 November 1930. Later that
same day, she returned having changed her mind but she was accepted back
only on the condition she did a further novitiate … She was eventually
professed in 1932 and then died on 11 May 1934 aged just 44.