Sister Grace
aka Grace Evelyn Cowper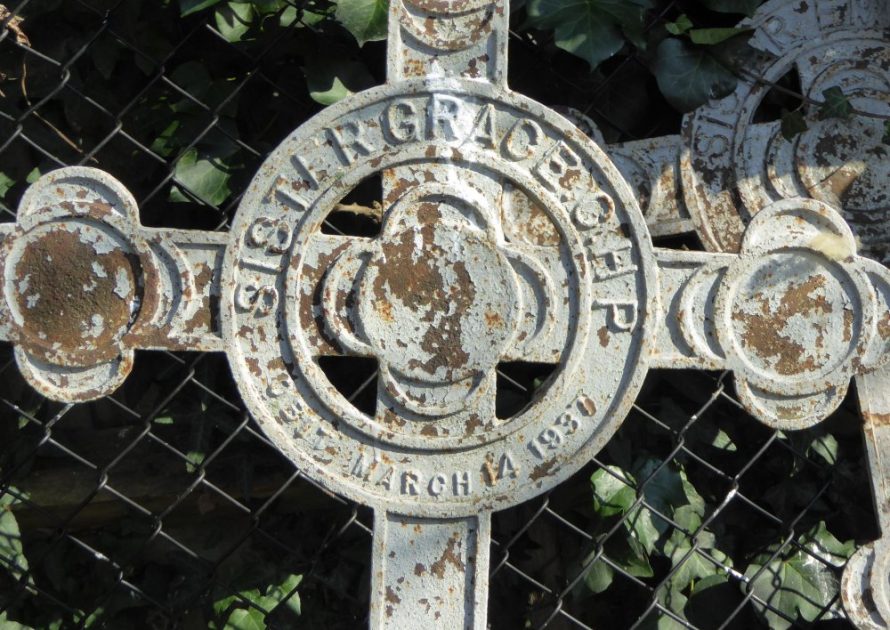 Grace Evelyn Cowper (Sister Grace) was born in 1853 in Hammersmith to Edward Alfred Cowper and his wife Juliana. Edward was a well known Civil Engineer and inventor of the Cowper stove which helped in the making of steel. He died in 1893. The couple had at least ten children, three sons and seven daughters, Grace being the third child.
In the early years the family can be found in Twickenham and Streatham. By 1881 Grace had entered the Woodside Convent in Croydon where she was stated as Religious but not a nun. In the following census of 1891-1911 Grace is a Sister at the convent.
Grace's mother Juliana died in 1915 in the Home of the Holy Rood, Worthing which was a home for aged and incurable women and invalid children run by Sisters of Mary the Virgin, Wantage; Church of England. She had been there since at least 1901.
Her youngest brother, Vernon, was a well known actor and singer in the days of Music Hall. He died in 1922 and is buried at the Variety Artist plot at Streatham Park Cemetery.
We have no knowledge of how Grace came to Canvey but perhaps she had met Sister Mary Fidelia, as she was connected with the Sisters of Mary, Wantage. Grace died in 1937 and is buried in the Convent grounds on Canvey.
Update:
Information from Dr Peta Dunston:-
Sr Grace Evelyn Cowper (1854-1937)
She was never a member of SGS. Her community was called the Community of the Paraclete, another small and now-unknown community, It had been founded by Fr Arthur Tooth, one of the early ritualist Anglican priests who were imprisoned for their Anglo-Catholic practices!
See: https://en.wikipedia.org/wiki/Arthur_Tooth
Once out of prison he bought a house called Woodside in Croydon and established an orphanage, a refuge for addicts – and a women's community to run them. This was called the Community of the Paraclete, which never grew very large. The Revd Mother was Charlotte Augusta Widdrington (1841-1926).
With barely any sisters left, Fr Tooth moved his establishment to Otford in Kent during the 1920s. He died in 1931 and I have never known what happened to the remaining couple of sisters. However, Grace Cowper is one of them! So clearly SGS took pity on her and looked after her until her death in her 80s in 1937. She was possibly the last survivor of the CP community. So again, an 'alongsider' from another community, not an SGS sister as such.