Sister Margaret
aka Margaret Home Christie Thomson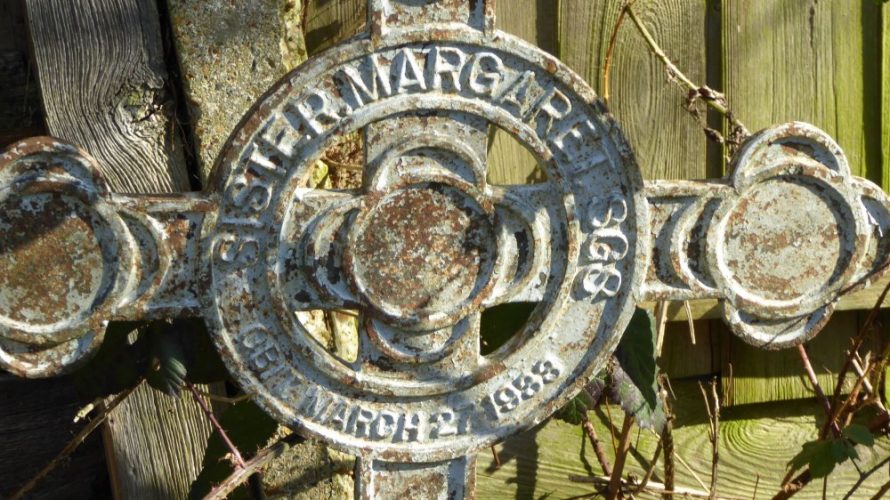 May I introduce Margaret Home Christie Thomson (Sister Margaret). Margaret was born in Clapton in 1864 and baptised in St Thomas' at Clapton Common. Her parents were Alexander and Janet Christie Thomson. Alexander died some time before 1881 but he is stated as being a 'Gentleman' on his children's baptism records.
The 1901 census shows that Margaret, although not yet a Sister, was already working as a mission worker at St Anne's Mission in Lambeth, where Sister Janet Mary (Later Mother Janet Mary) was the head. In the 1911 census she is a novice with the Society of the Good Shepherd at Walthamstow where Mother Janet Mary was the Superior. She obviously came with the Society to Canvey.
Margaret had two sisters and a brother. The two sisters are also connected to Canvey although neither became nuns. Her eldest sister, Janet Christie Thomson, married c1882 and is believed to have had two sons. She died on Canvey in 1928 and is buried in St Katherines Churchyard with a rather ornate grave marked with her married name of Deas and with her residence in the register stated as the Convent of the Good Shepherd.
Margaret's younger sister, Patricia Grieve Christie Thomson, was with Margaret as a mission worker in Lambeth and as a parish worker for the Society of the Good Shepherd in Walthamstow. She died in 1924 at the Society of the Good Shepherd, Walthamstow.