The top map is dated 1912 and shows roads around the area (some swallowed up into the convent site). Jaar Road was mentioned in another page regarding the convent.

This map is dated 1923 shows the position of the Anglican Convent.
This map dated 1932.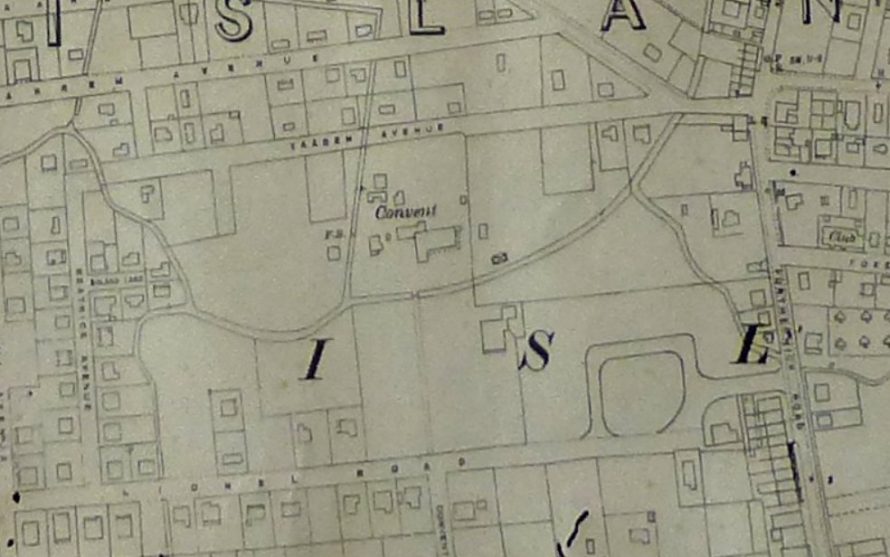 Below is the site today. Walsingham House was the Catholic Convent of the Sisters of Mercy but in more recent years it has been a youth retreat.