Parish Church 50th Anniversary
December 10th 2010
This is a time of new beginnings … With the commencement of the life of St Nicholas' there comes to us the opportunity of making a fresh impact upon the Parish, the impact of a Christian Community set in the midst of the people, seeking to make known to those around us the light and truth of the Gospel, and the love of God in Christ. People can see that we have a new Church building. Can they see, equally, that those who attend the Church are folk who have been "made new " in Jesus Christ? Can they see that our lives have a certain quality because we have been filled with the Spirit of Christ? Can they see that our fellowship, as a Church, is a Fellowship of Love, because it is knit together by the Love of Christ? The new Church building won't mean a thing to those around us, unless they can see these things also.
The Revd John A Fleetwood, January 1961
On Friday the 10th December 2010, St Nicholas Church was packed to celebrate the Churches 50th Anniversary. Local Councillors, Church groups and congregation were joined by the Rt Revd Tim Stevens, Bishop of Leicester who I am sure many of you will remember from his days as Team Rector of The Parish of Canvey Island in 1980-88. Amongst the Clergy were former Canvey Ministers and the son of the late Revd John A Fleetwood ( 1910 – 2002) who was the Vicar at St Katherine's then moved to St Nicholas when it was finished in 1960 until 1974.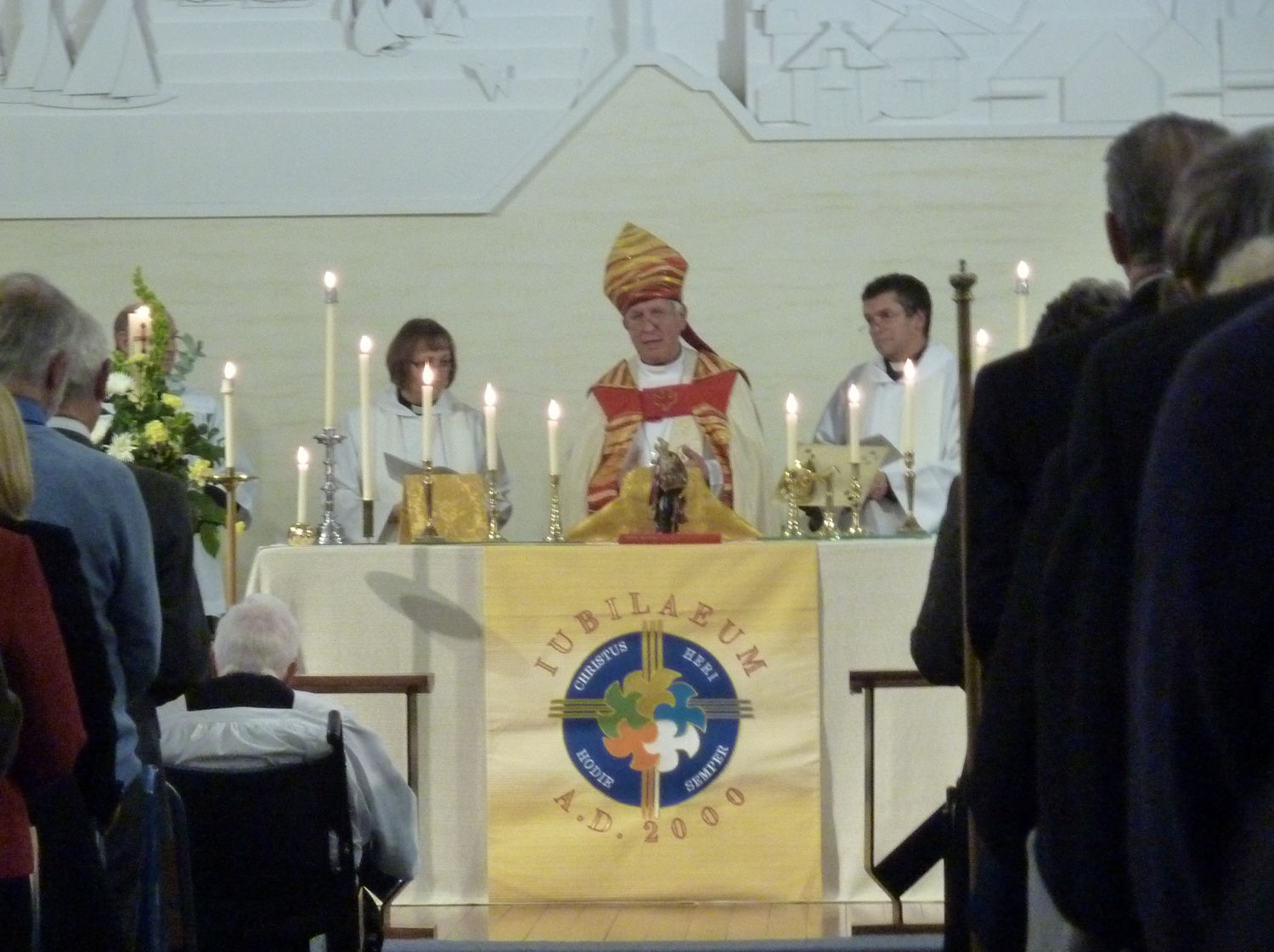 Before the service began the newly refurbished Lady Chapel was blessed by The Archdeacon of Southend, the Venerable David Lowman.
During the service commemorative awards were presented, firstly to three couples who were the first to be married in the church in 1960. Then four awards were presented to members of the congregation who had served the church for the past 50 years, one of these awards was presented to Phyllis Owens MBE who is featured elsewhere on this site.
After the service we gathered in the church hall for refreshments and a chat with some familiar faces.