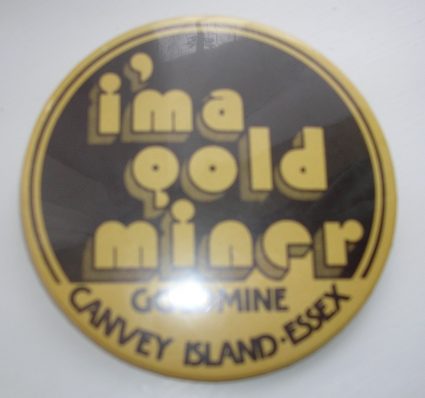 Here is a photo of a badge from the Goldmine club – this dates from the late 1970s and measures about 9 cm across.
This club was famous for the soul music played there and the DJ Chris Hill, who had a couple of top ten hit singles in the mid-1970s.
There are a number of videos on youtube featuring the Goldmine.