"Lomondside", Long Road - 1929
The following photos were sent in by Richard Anderson who was looking into his grandparents, Alfred GWW and Rosetta Anderson and their connection to Canvey Island and the bungalow 'Lomondside' that appears in these photos that were taken in 1929.
The bungalow in Long Road, according to the building plan lodged in the Essex Record Office, dated 1926, was built by A Wainwright Builders of Leigh Beck, the architect was E E Lawrence and the property was owned by H E Turner. You can see the location in the map in the gallery below. It was a few doors west of the Conservative Club.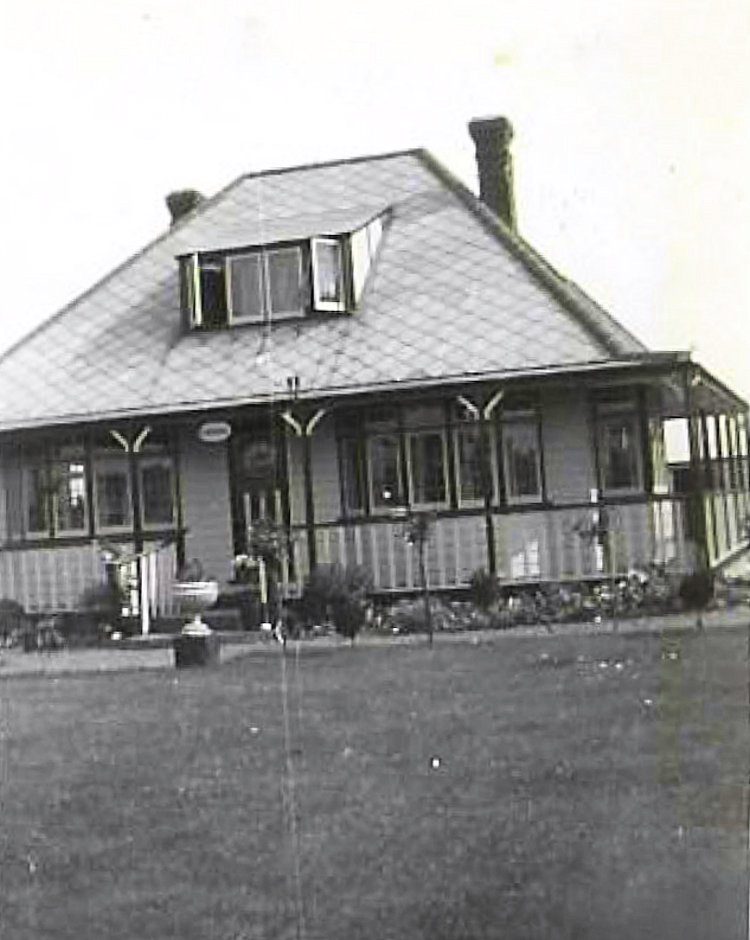 Alfred George William Weston Anderson married Rosetta Annie Reading in Stoke Newington in 1896. Rosetta's younger sister, Daisy Alice, married Henry Ernest Turner in West Hackney in 1903. Henry and his wife, Daisy are recorded as living at the property in the 1929 Electoral Register. Henry had a furniture shop in London and owned race horse(s).
It would appear that the connection to Canvey is Henry and Daisy. Alfred and Rosetta visited the couple staying with them at their bungalow in Long Road.
We have so far found no further mention of either couple on the island until the 1939 Register where Daisy Turner is recorded as living at 'Jennifer', Roosevelt Avenue with, we believe, her sister in law, Jennie Reading.
If anyone can add anything please comment below.