Fantastic photo taken in 1974 but where was it???
The man in the picture is Ken Banham does that give a clue?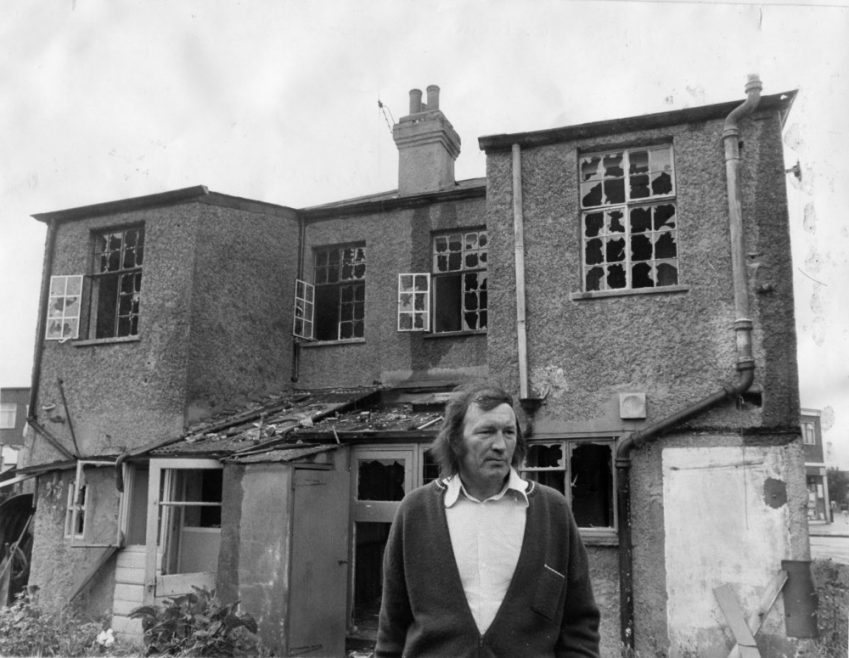 I think the glimpses of the street at the sides are the clue. I have enlarged them for you in the gallery below. Have you worked it out yet?
Its the old Island Toy Shop before it was knocked down to make way the Knightswick Centre. About where Nationwide is today. For more photos click here.