During the latest refurbishment of one of the old shops at Lakeside Corner an old shop sign was uncovered (called ghost sign). Unfortunately not very clear but you can just about make out Leaches Stores.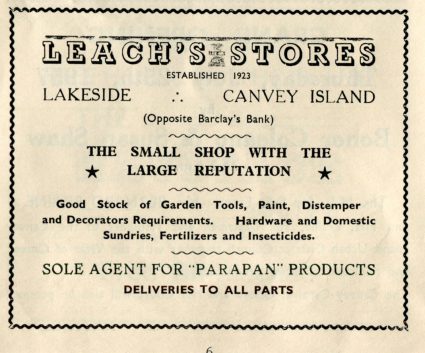 The shop was opened in 1923 with all sorts of hardware and gardening stuff. I think if my memory serves me right it was later more of an antique/old furniture shop.
I am pretty sure I bought things in there. Please tell me if I am wrong.
Anyone remember when it closed it's doors?
Many thanks to Martin Lepley for pointing it out to me.